Images of Kansas Core
Only a few of our wells have core images online (241 wells as of March 2, 2018), but more will be added as time permits.
List all wells with core images
You can also search by county. Click on the county you wish to examine; counties with no color have no core images.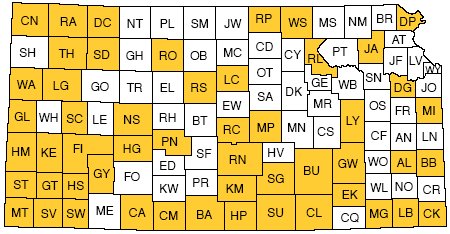 Other resources to explore include...