---
Plate 7--Exposures of glacial deposits. A, Till in road cut near the Cen. E. line sec. 15, T. 1 S., R. 10 E.; B, Large quartzite erratic in the SE SE sec. 2, T. 4 S., R. 10 E. C, Glacial sand and gravel in a commercial pit near the SE cor. sec. 16, T. 3 S., R. 7 E.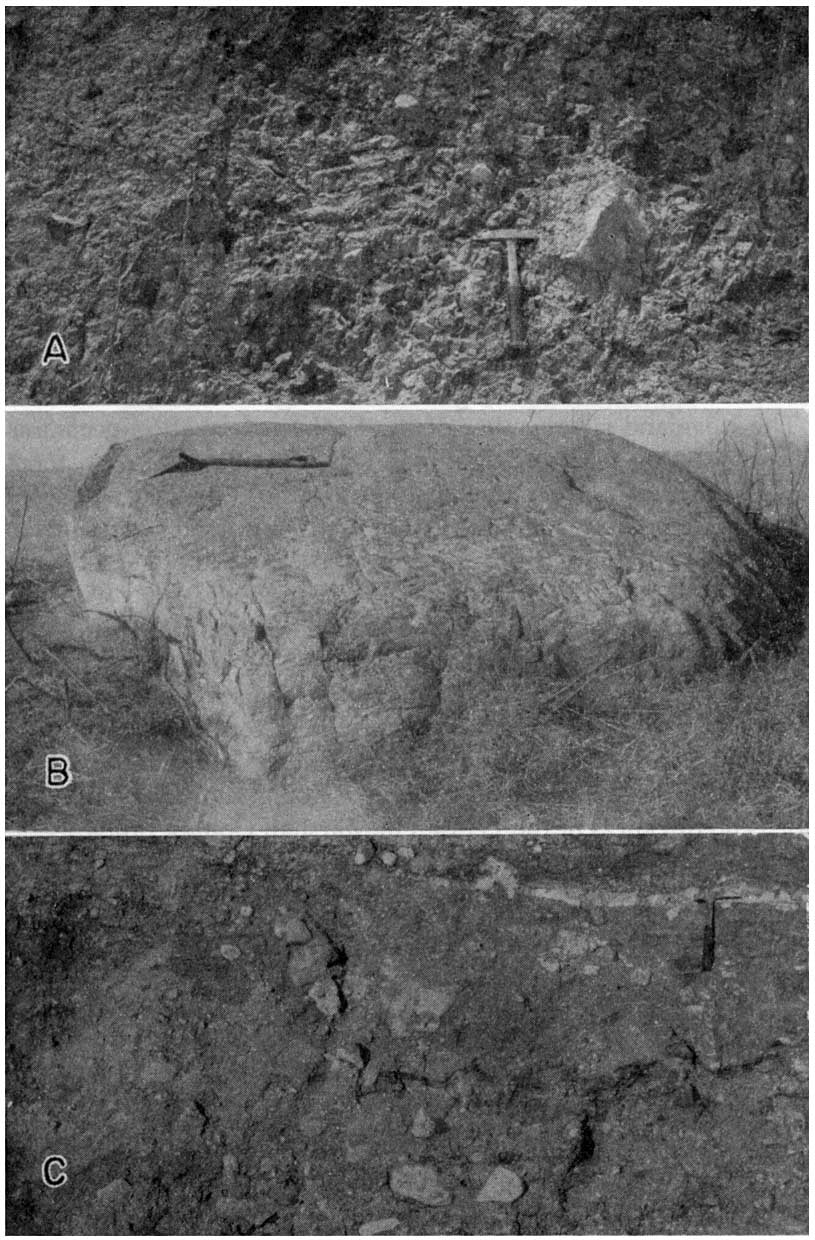 ---
Kansas Geological Survey
, Geologic History of Kansas
Comments to
webadmin@kgs.ku.edu
Web version March 2004. Original publication date March 1954.
URL=http://www.kgs.ku.edu/General/Geology/Marshall/plate7.html