---
Oil and Gas Resources of Kansas
Part VII, Anderson County
by Homer H. Charles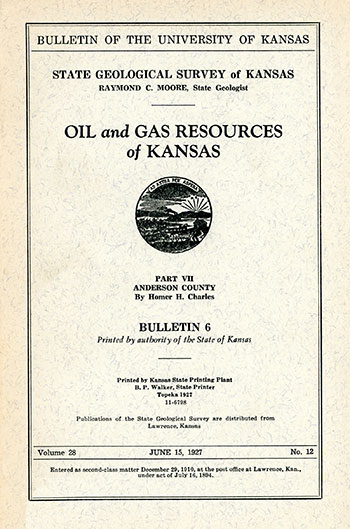 Originally published in 1927 as Kansas Geological Survey Bulletin 6, Part VII. This is, in general, the original text as published. The information has not been updated. An Acrobat PDF version (21.7 MB) is also available.
Foreword
Failure of the legislature to provide funds for the maintenance of the Kansas Geological Survey has seriously curtailed the investigation of the state's mineral resources. The following report on the oil and gas resources of Anderson County was written by Mr. Homer H. Charles, consulting geologist, of Garnett, Kan. The field investigation which forms the basis for the report and the office work, including the very creditable but laborious drafting, were performed by him without compensation. The Geological Survey is extremely grateful to Mr. Charles and to his employers for the opportunity to include this report among its publications.
Kenneth K. Landes, Acting State Geologist
June 15, 1927.
---
An Anderson County oil well being shot. Gooch-Denton Petroleum Company's No. 4 Benjamin, in the Garnett shoestring.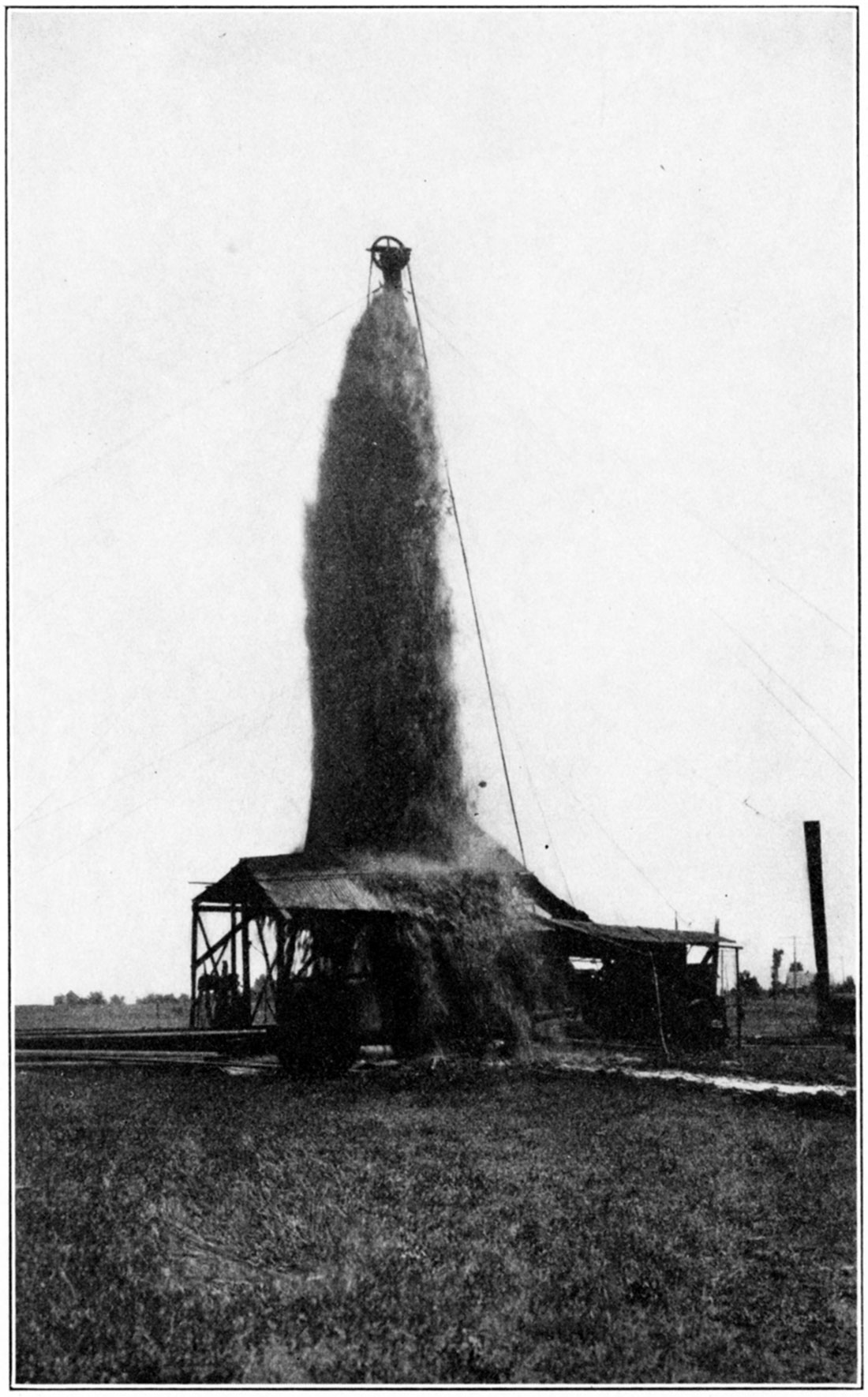 ---
Kansas Geological Survey, Geology
Placed on web Feb. 6, 2018; originally published June 15, 1927.
Comments to webadmin@kgs.ku.edu
The URL for this page is http://www.kgs.ku.edu/Publications/Bulletins/6_7/index.html