Project Definition and Workflow for Geo-Engineering Modeling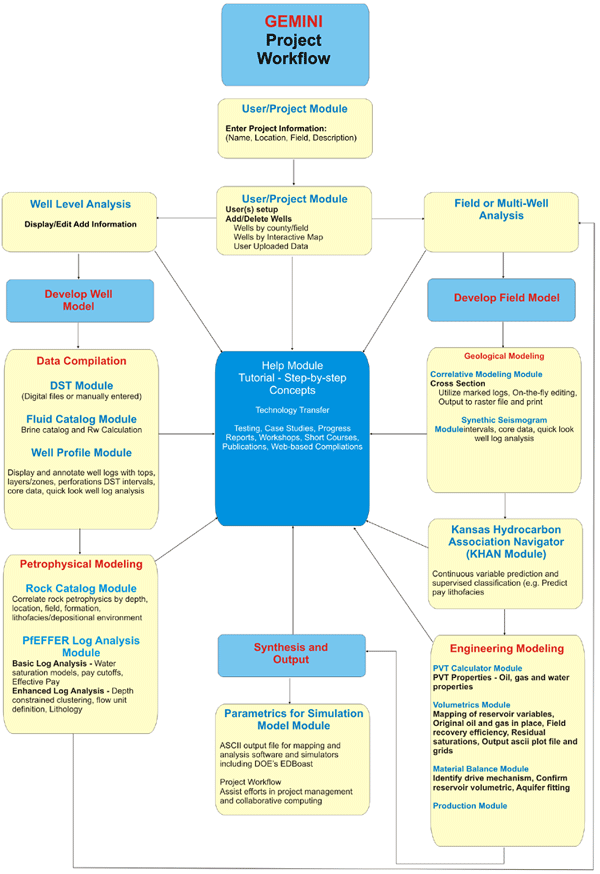 Tools to Aid in Negotiation of Project Workflow
Project Workflow
Workflow and summary buttons are located along the left margin of the project dialog and are used to review the project tasks and parameters. User is also reminded of what information is input and results that are obtained.
Project Summary showing activity in PfEFFER Module
The project summary list shown for the PfEFFER well log analysis includes the name of the zone or reservoir subdivision analyzed and the input parameters and results obtained. Since this summary is in a web page, the information can be copied to another document.
---
http://www.kgs.ku.edu/PRS/publication/2004/AAPG/GEMINI/p2-02.html
Last Modified August 2004