Project Definition and Workflow for Geo-Engineering Modeling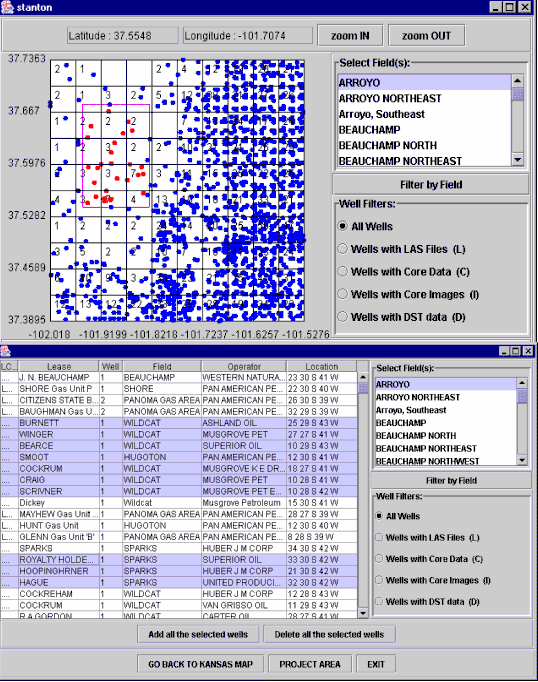 Map interface showing wells in Stanton County that reside on the Oracle database at the Kansas Geological Survey. Interface is used to select wells to include in a project on Arroyo Field in Stanton County. Map shows wells highlighted from Arroyo Field. Other fields can also be filtered using this dialog by clicking on the field in the upper right box. Wells can be further filtered based on other database information including whether they have LAS files, core data, core images, and DST data.
The lower dialog is another option to view the wells in tabular form where Arroyo Field wells are highlighted. Wells can be selected or deleted into a project as needed.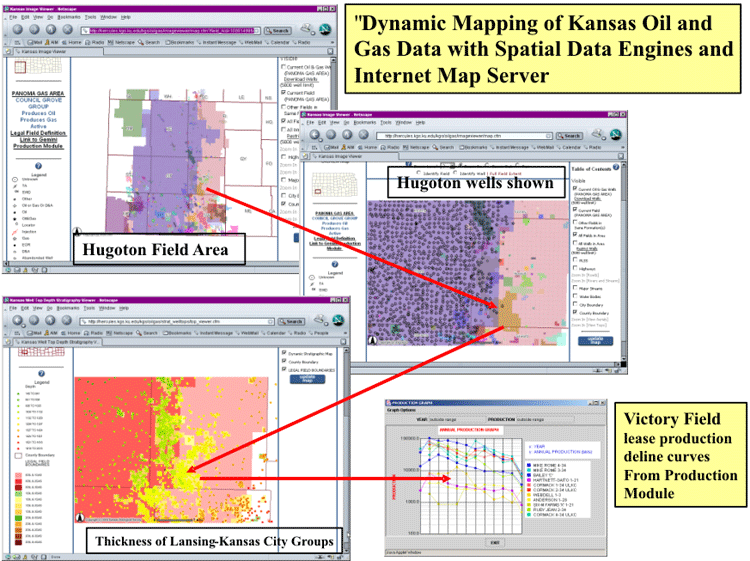 Software tools such as ESRI's ARC IMS MapServer help to assemble and display information available in public-domain databases such as at the KGS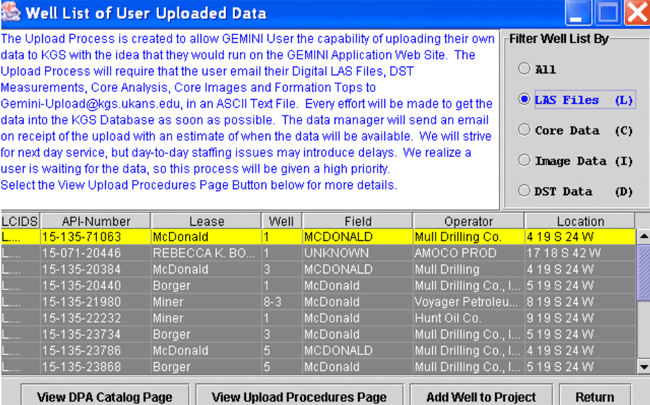 Example of data uploaded into a GEMINI project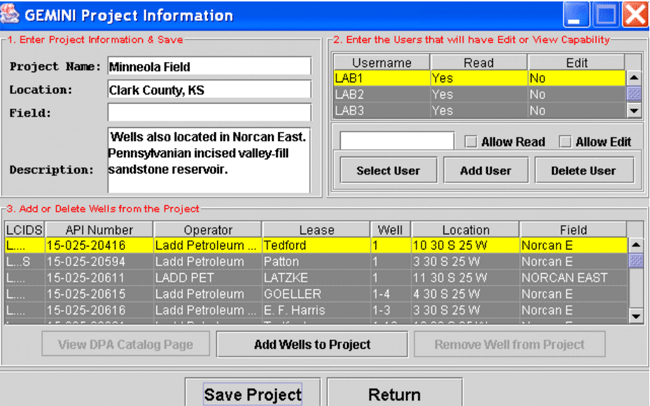 Dialog showing project for Minneola Field demonstration. The users who share the project are listed along with the list of wells included in the project. The user can add or remove wells and enter petrophysics and multi-well analyses from this dialog.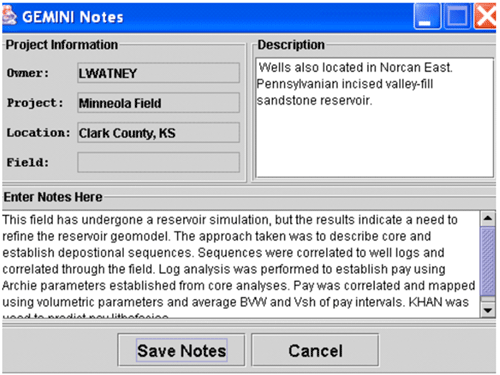 Example of GEMINI notes
---
http://www.kgs.ku.edu/PRS/publication/2004/AAPG/GEMINI/p2-01.html
Last Modified August 2004