Depositional Model and Exploration Potential in the St. Louis Carbonates Beneath the Hugoton Field of Kansas



Kansas Geological Survey
Open-file Report 2002-8
Pleasant Prairie Pool Study Model and Analagous Pool Studies
Sand Arroyo Creek Field
Description
T29S-40W Sections 25-27, 34-36
T30S-40W Section 2
Method of Exploration
The discovery well , Frederick Yardley, was drilled in 1995 based on a combination of 3D seismic and subsurface geology.
Nature of Trap
The Mississippian St. Louis produces on a structural nosing with porosity controlling production. The structure controls water production with the structurally lower wells producing water. The reservoir drive mechanism appears to be a gas drive with some associated water.
Lithology of the Pay Zone
The St. Louis porosity zones are made up of ooid-skeletal grainstones. Samples are described as a tan to brown limestone with medium sized ooites.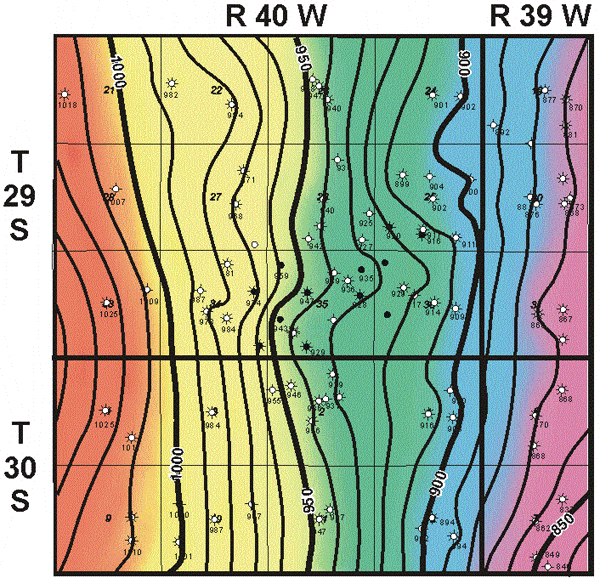 Winfield Structure
Contour Interval = 10 feet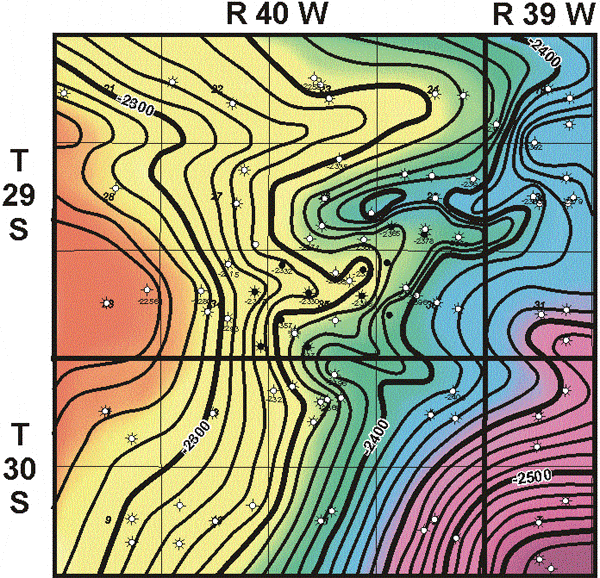 St. Louis Structure
Contour Interval = 10 feet
| | |
| --- | --- |
| | |
---
e-mail : webadmin@kgs.ku.edu
Last updated March 2002
http://www.kgs.ku.edu/PRS/Poster/2002/2002-10/P2-02.html