Characterization of Mississippian Osage Chat in South-Central Kansas


Kansas Geological Survey
Open-file Report 2002-50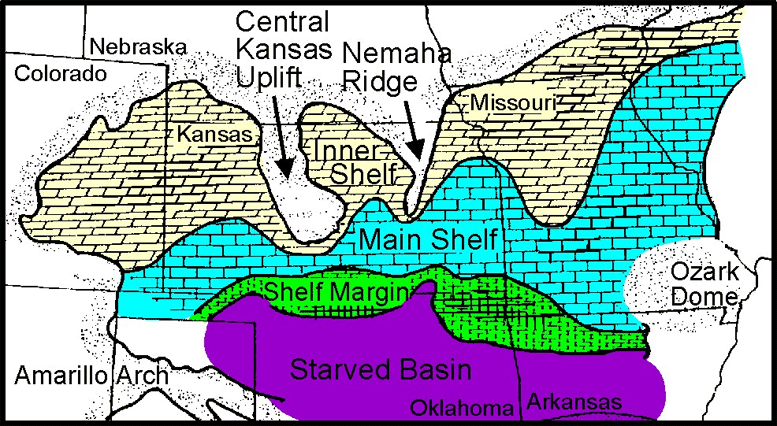 Paleogeographic map during Osage for portions of the Kansas shelf showing upper and lower shelves, shelf margin and basinal conditions. Modified from Lane and De Keyser (1980).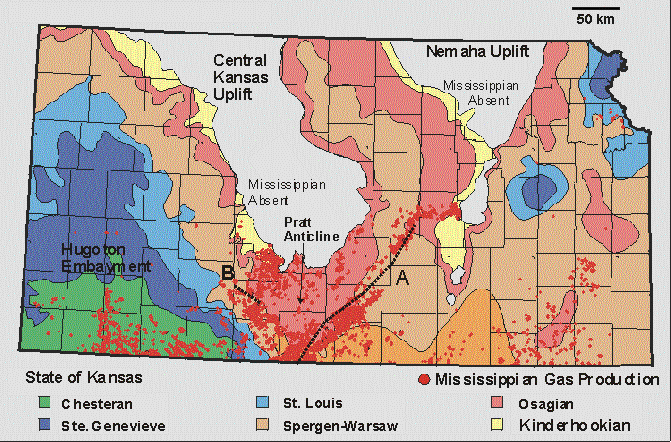 Map of pre-Pennsylvanian subcrop of Mississippian strata in Kansas with Mississippian gas fields (modified from Gerlach, 1998). Dotted lines labeled "A" and "B" are significant basement lineaments important to chat formation.
| | |
| --- | --- |
| | |
---
e-mail :
webadmin@kgs.ku.edu
Last updated January 2003
http://www.kgs.ku.edu/PRS/Poster/2002/2002-50/P1-06.html