Small Scale Field Test--Induced Seismicity Info
Undergraduate student, Zalma Molina and PhD candidate, Alex Nolte, service one of the stations near the Nelson tank battery in Wellington Field. Stations need to be serviced routinely to address connectivity issues, perform manual data downloads, and check for any damage to field equipment.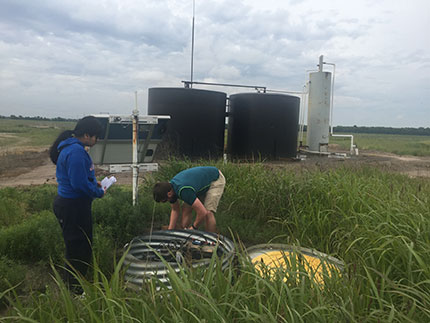 Berexco field crew assisted with moving one of the KGS seismometer stations to better capture the migration of earthquakes in the area and evaluate the seismicity occurring around Wellington Field.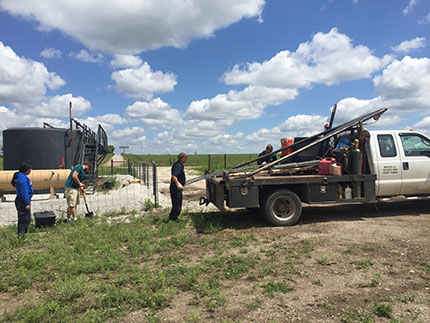 Berexco crew assisting with the installation of the GPS and solar panel to power the station in a remote area in Cowley County.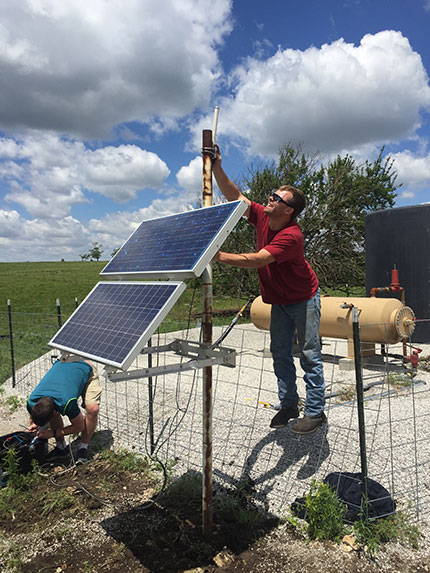 Station #16 was installed successfully and is now transmitting data via telemetry along with the rest of the network. This data stream can be monitored in real time to observe any detected events.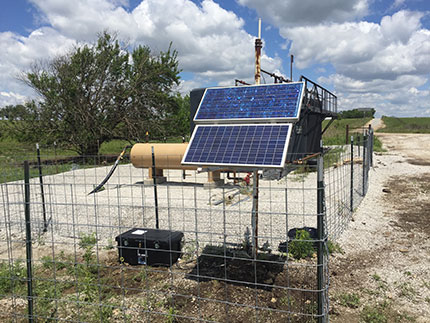 The latest distribution of the seismometer array being used in the Wellington project data set is displayed in red triangles. Note the new location of station #16 to capture events moving east of Wellington Field.