Kansas Geological Survey, Open-file Report 90-23B
---
Hydrogeology and geochemistry of glacial deposits in northeastern Kansas: Water-quality data
by
Jane E. Denne, Rachel E. Miller, Lawrence R. Hathaway, and Howard G. O'Connor

KGS Open File Report 90-23B
The data in this open-file report accompany Bulletin 229, Hydrogeology and geochemistry of glacial deposits in northeastern Kansas, by Jane E. Denne, Rachel E. Miller, Lawrence R. Hathaway, and Howard G. O'Connor [available online].
Part B contains the water-quality data (major and minor constituents, trace elements) and the hardness, temperature, specific conductance, and pH for selected wells in Atchison, Brown, Doniphan, Douglas, Jackson, Jefferson, Johnson, Leavenworth, Nemaha, Shawnee, Wabaunsee, and Wyandotte counties in Kansas and Buchanan County in Missouri.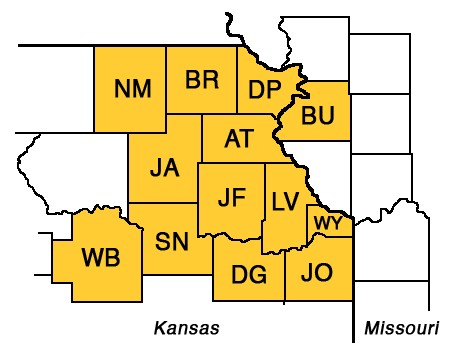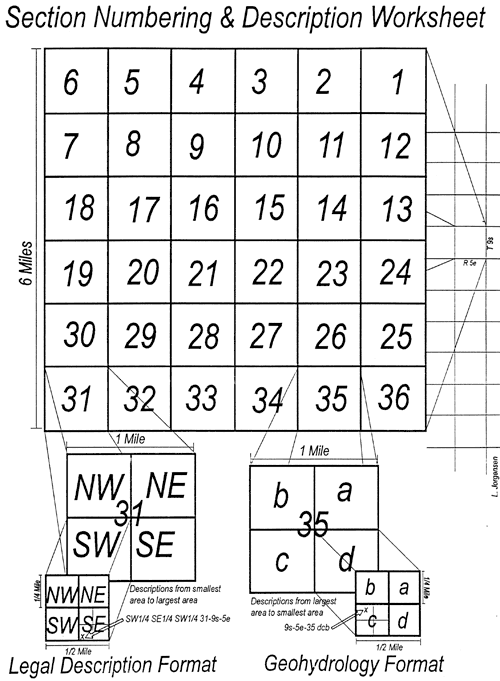 Selected Column Explanations
Local Identifier

Code made up of Township, Township Direction, Range, Range Direction, Section, Sub-section codes, and a counter that keeps track of multiple wells at any location.

Station Number

Unique 15 digit identification number assigned to the site (monitoring well). Initially formed from the latitude and logitude, however, the number is an identifier, not a locator. These can be used with the Survey's Wizard database to see if additional information is available.

Geologic Unit

The eight-character code identifying the primary aquifer unit from which water is obtained. Codes are given in the USGS "Catalog of Aquifer Names and Geologic Unit Codes used by the Water Resource Division".
---
Kansas Geological Survey, Geohydrology
Placed online May 26, 2010
Comments to webadmin@kgs.ku.edu
The URL for this page is http://www.kgs.ku.edu/Hydro/Publications/1990/OFR90_23B/index.html