News Release, Kansas Geological Survey, August 10, 2022
---
Kansas Geological Survey Honors Outstanding Students
LAWRENCE—Four University of Kansas students received outstanding achievement awards in May from the Kansas Geological Survey (KGS), based in KU's West District.
Madison Rice, a junior in microbiology and anthropology from Bixby, Oklahoma, received the William W. Hambleton Student Research Award. Working with the KGS forensic and archaeology geophysics program, Rice used ground-penetrating radar to map sections of Valencia Cemetery in Shawnee County and Alma Cemetery in Wabaunsee County that contain unmarked graves. Her work can be used to identify the presence of burial sites and provide information about the types of burial, such as whether the individual was interred in a wood or metal coffin, a burial vault, or neither. Rice presented the results of her work this summer at the International Conference on Ground Penetrating Radar as well as at the American Geophysical Union fall meeting and the Kansas Association of Mappers conference, both in 2021. William W. Hambleton was director of the KGS from 1970 to 1986.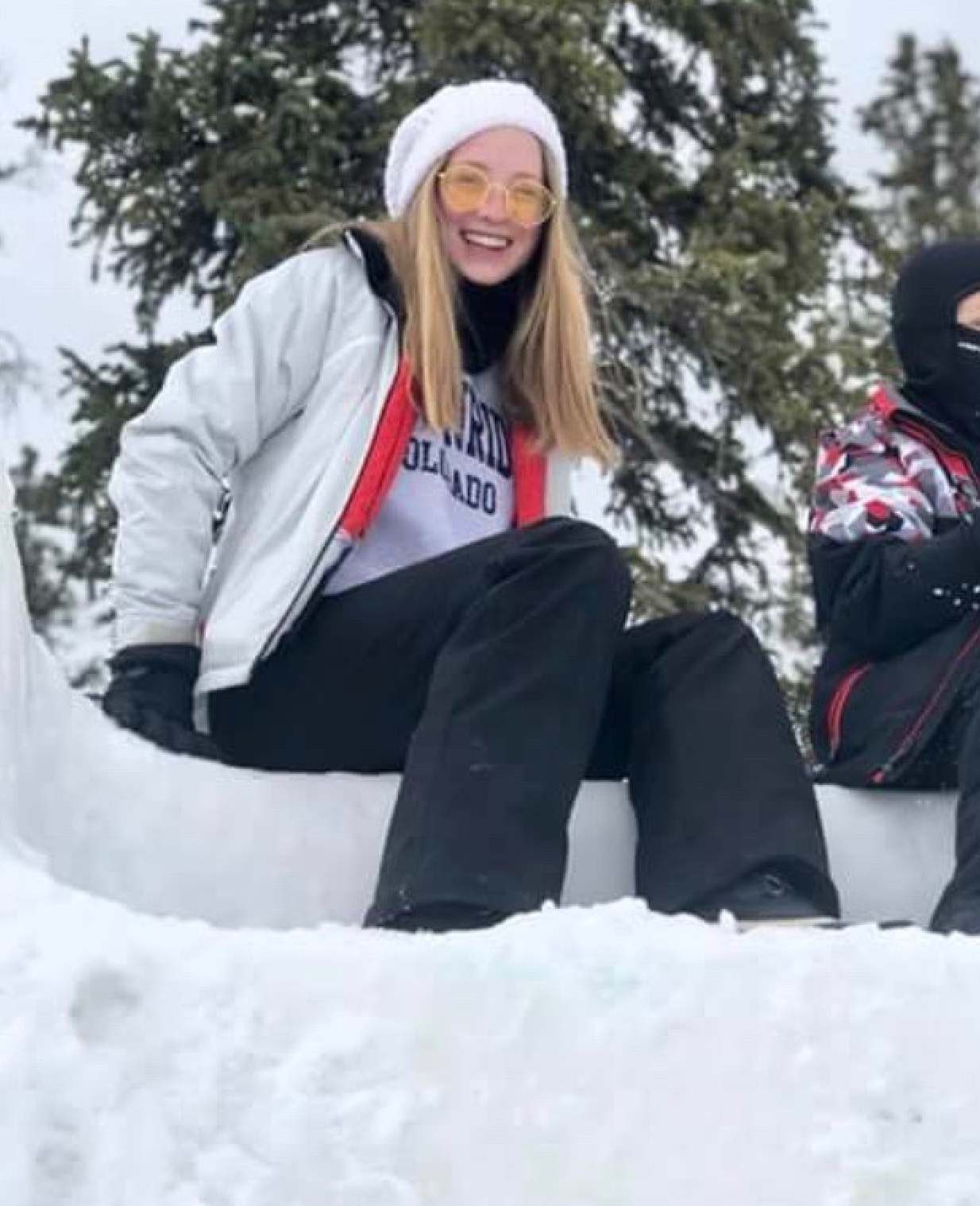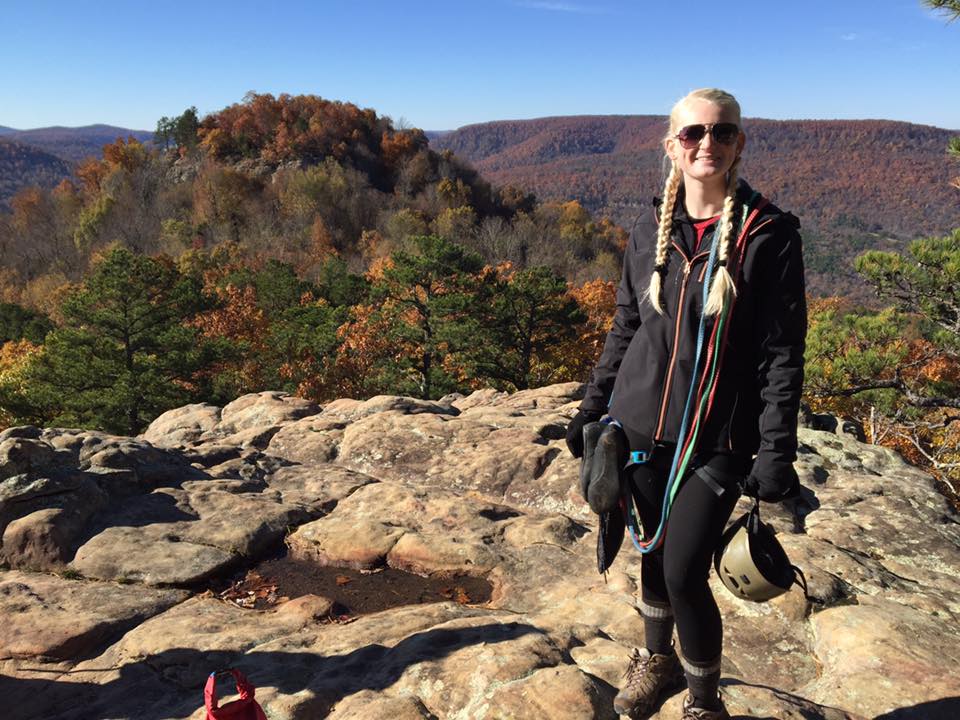 Kaela Nerhus, a KU graduate from Fort Dodge, Iowa, who received a master's of science in geology in May, received the Lee C. and Darcy Gerhard Field Research Student Prize. A graduate research assistant in the geohydrology and stratigraphic research programs at the KGS, Nerhus provided field assistance for multiple projects related to the state's water resources. She assisted drillers in the field as they collected core samples from farmed and unfarmed playas-small, shallow, intermittent wetlands filled by precipitation or runoff-to assess how land use affects recharge rates, or the amount of water that seeps from a playa into the underlying aquifer. Nerhus assisted drillers with labeling, organizing, and transporting core samples back to the KGS and then analyzed the chemical composition of the sediment cores to estimate recharge rates. She also collected samples on the Republican River for a project related to streambank erosion and nutrient loading. Nerhus's research addresses issues identified in the Kansas Water Vision and Kansas Water Plan and adds to a body of work that will allow farmers and water resource managers to assess the tradeoff between crop production and groundwater recharge. The Gerhard award is named for the KGS's director from 1987 to 1999 and his wife.
Two students, Kathryn McClure and Kujtim (Tim) Shaban, received the Norman Plummer Outstanding Student Award, named in honor of a KGS staff member from 1936 to 1969.
McClure, a graduate student in museum studies from Shawnee, began her work at the KGS as an outreach assistant before transitioning to archives assistant. Working with thousands of rock samples from across the country donated to the KGS for use in outreach activities, McClure established a workflow to identify and map the locations of origin of the samples. She cataloged more than 3,000 samples and documented procedures for others to follow to continue the work. In addition, after finding a trove of unlabeled photos of women who had once worked at the KGS, McClure completed extensive research through archival materials and publications to identify them and their job titles. She then designed and wrote a narrative for a new KGS exhibit to highlight the women and their achievements. The exhibit will be installed on the third floor of Moore Hall.
Shaban, a Kansas City, Mo., graduate student in environmental geology employed in the KGS Data Resources Library, took the lead in revamping the KGS brine analysis/water chemistry database, which houses data related to water produced from oil and gas wells across the state during petroleum exploration. Researchers use the data to answer questions related to groundwater and surface water quality and conservation and to further understanding of the state's mineral resources. Updates to the database will allow new data and new types of data to be entered and retrieved efficiently. In addition, Shaban organized several years' worth of donated out-of-state well records and found appropriate homes for them at other state geological surveys or agencies, answered public inquiries, assisted with field work, and entered a substantial amount of data into well record databases used by the public and KGS scientific staff. The Data Resources Library houses records for more than 450,000 oil and gas wells and 250,000 water wells.
The Kansas Geological Survey studies and provides information about the state's geologic resources and hazards, including groundwater, oil and natural gas, rocks and minerals, and earthquakes. It employs approximately 30 students. The recipients were presented cash awards and certificates.
---
For more information, contact Annette Delaney, adelaney@ku.edu, 785.864.2152
Story by Julie Tollefson

Kansas Geological Survey, Public Outreach
URL: