News Release, Kansas Geological Survey, Feb. 14, 2005
---
During excavations at the Sherman County Paleoindian site, mammoth and camel bones (foreground) were discovered about 4 m (12 ft) below the surface. These bones are about 12,300 years old and may represent a pre-Clovis archaeological horizon (photograph by Rolfe Mandel).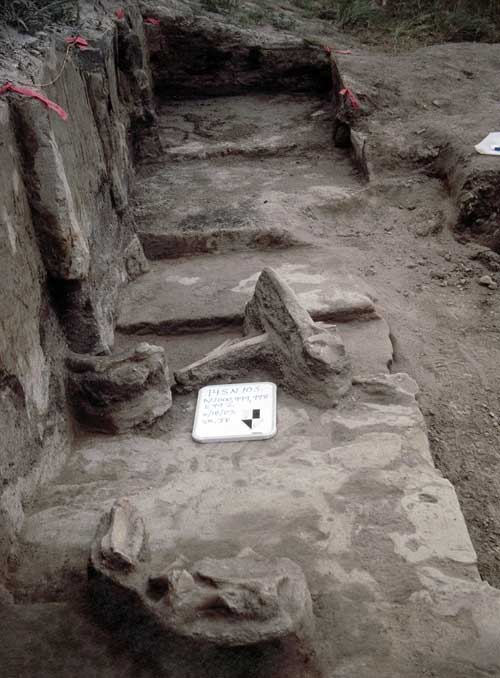 An larger Acrobat PDF version of this photo is available.
---
Story by Rex Buchanan
Kansas Geological Survey, Public Outreach
URL="http://www.kgs.ku.edu/General/News/2005/Kanorado/photo_3.html"