---
by Thad G. McLaughlin
with analyses by Robert H. Hess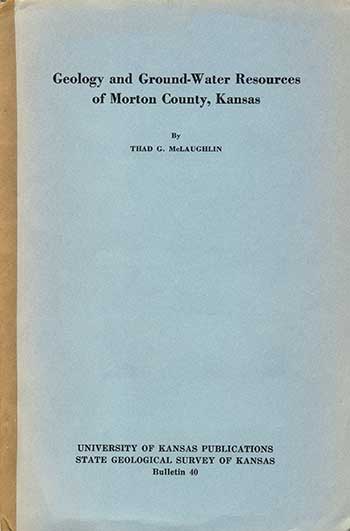 Originally published in 1942 as Kansas Geological Survey Bulletin 40. This is, in general, the original text as published. The information has not been updated.
You may also wish to visit our web site on the Morton County geologic map.
---
Kansas Geological Survey
, Morton County Geohydrology
Comments to
webadmin@kgs.ku.edu
Web version Sept. 2004. Original publication date March 1942.
URL=http://www.kgs.ku.edu/General/Geology/Morton/index.html