Kansas Geological Survey, Open-file Report 2011-9
---
Field Geology Maps--Morris County, Kansas
Preliminary Field Geology Maps for Burdick, Diamond Springs, and Lost Springs 1:24,000-Scale Quadrangles
by
Robert S. Sawin and Ronald R. West


KGS Open File Report 2011-9
Dec. 2011
---
Morris County, Kansas--Index to 1:24,000-Scale Maps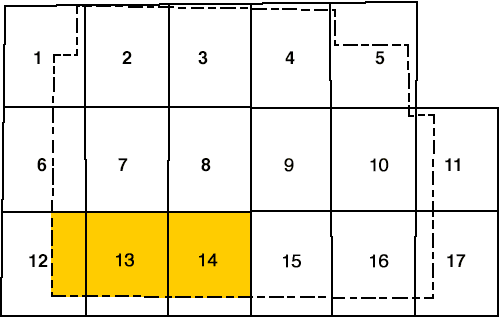 Woodbine--1964
Skiddy--1964
White City--1971
Dwight--1971
Alta Vista--1971
Herington--1972
Delavan--1972
Wilsey--1972
Council Grove Lake--1971
Council Grove--1971 (83 PR)
Bushong--1971
Lost Springs--1972
Burdick--1972
Diamond Springs--1972
Wilsey SE--1972
Lake Kahola--1972
Americus--1972
PR = Photorevised
Copies of the field maps are open-filed at the Kansas Geological Survey, Lawrence, Kansas.
The complete report is available as an Adobe Acrobat PDF file.
Report, control points, and photos (8.2 MB)
Preliminary map (12.9 MB)
To read this file, you will need the Acrobat PDF Reader, available free from Adobe.
---
Kansas Geological Survey, Geology
Updated July 11, 2012
Comments to webadmin@kgs.ku.edu
The URL for this page is http://www.kgs.ku.edu/Publications/OFR/2011/OFR11_9/index.html