---
Beloit Quadrangle--Oil and Gas Fields
Paper copies of map M121-2 are available from the Kansas Geological Survey, 1930 Constant Ave., Lawrence, KS 66047 (or phone 785-864-3965) and at 4150 W. Monroe St., Wichita, KS 67209-2640 (phone 316-943-2343).
The cost is $10 for each area map plus shipping and handling. Inquire about shipping and handling charges and, for Kansas residents, sales tax.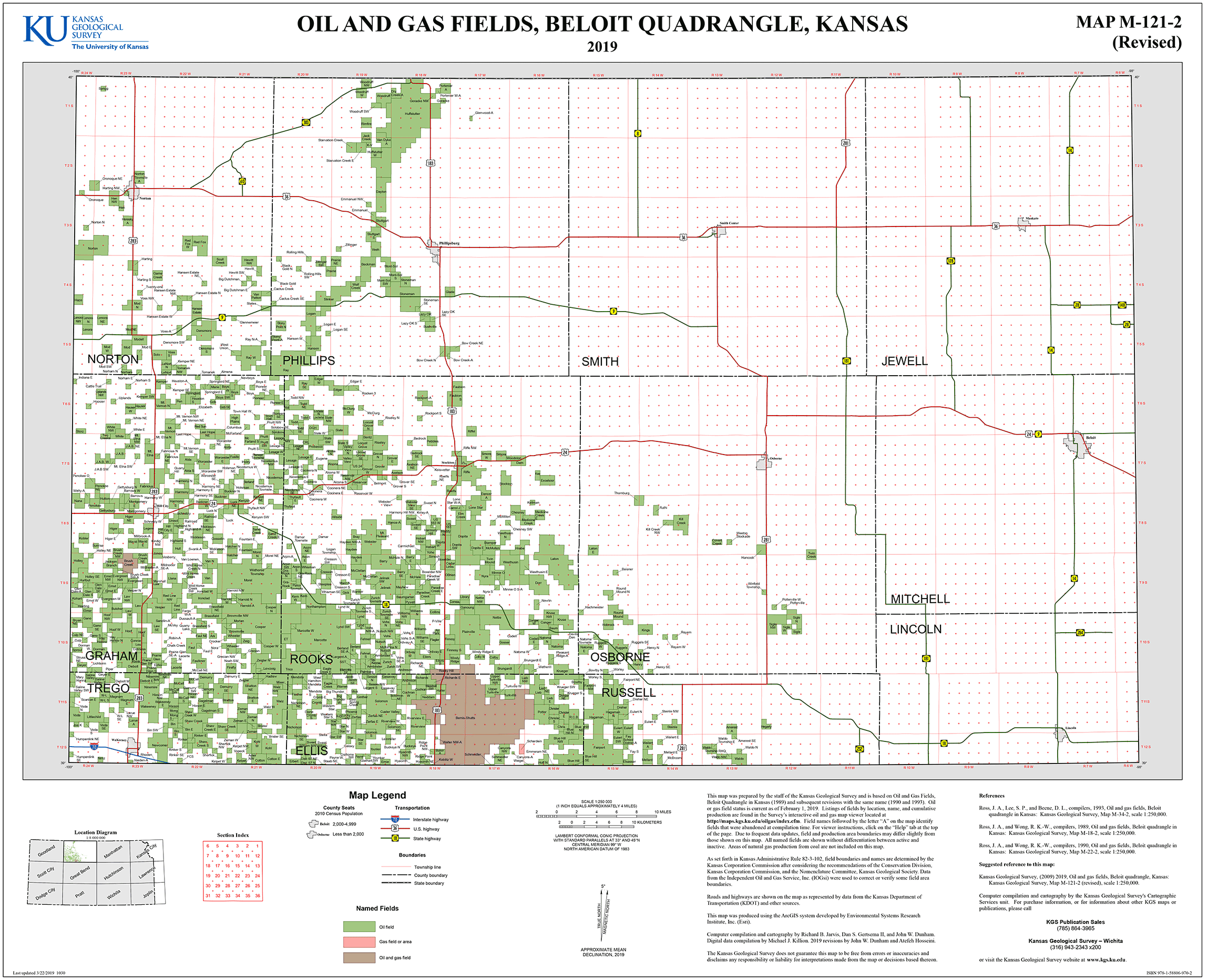 ---
Back to 2-Degree Map index page...
Kansas Geological Survey
Updated March 29, 2019
Comments to webadmin@kgs.ku.edu
The URL for this page is http://www.kgs.ku.edu/PRS/petroMaps/ogMaps/beloit.html