Midcontinent Interactive Digital Carbon Atlas and Relational Database (MIDCARB)


Kansas Geological Survey
Open-file Report 2002-7
Additional detail on map in eastern Illinois and southern Indiana from zoom of previous map (zoom area highlighted with red polygon). Map shows additional detail and data and can be further zoomed as shown below. However, objects on the map can also be queried.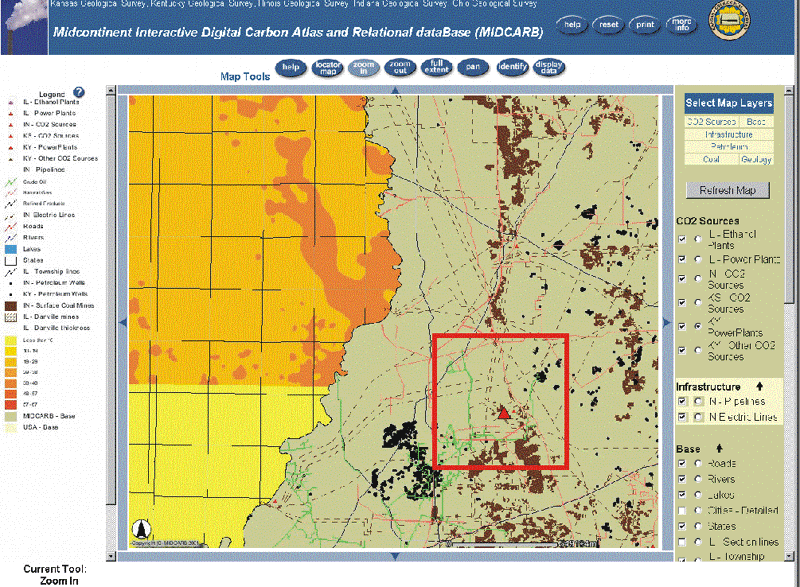 An electric generation plant is highlighted using the "display data" button and the radial Indiana CO2 sources button. Cold Fusion code then finds the database of interest and logs into that server. A query is placed in a web page that runs the query and displays the data. The query output is placed inside standard HTML formatting, The query is independent of changes in the database content.
In addition to the data query from the Indiana server the data can be down loaded to the users machine or displayed using java servlets.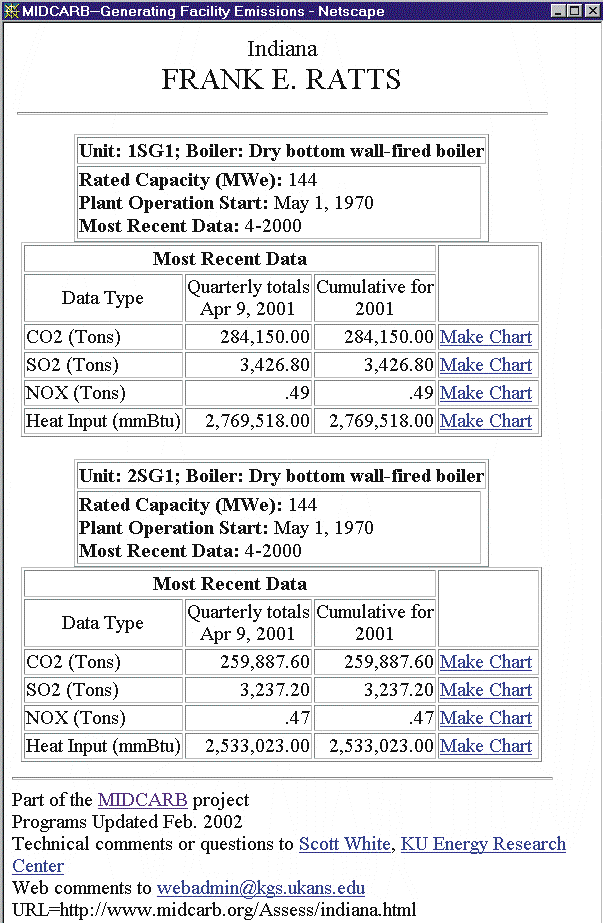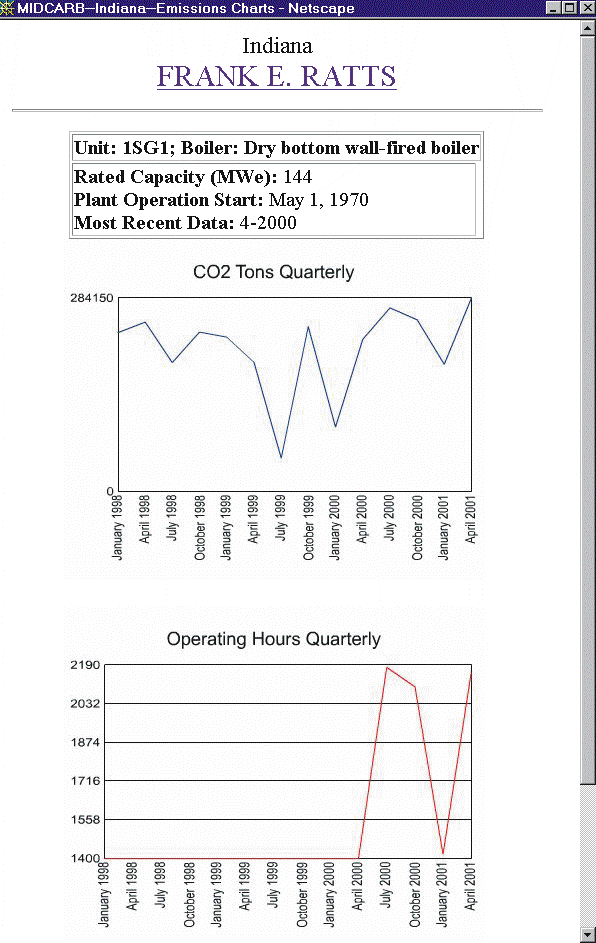 | | |
| --- | --- |
| | |
---
e-mail : webadmin@kgs.ku.edu
Last updated March 2002
http://www.kgs.ku.edu/PRS/Poster/2002/2002-7/P2-05.html