Characterization of Mississippian Osage Chat in South-Central Kansas


Kansas Geological Survey
Open-file Report 2002-50
Core Petrophysics
Field Examples
Phillips 4-3 Bates
Bates Field

The Bates Field produces from a relatively thin (6-8 feet) sucrosic dolomite development within the upper edge of the Cowley facies. The dolomite has a porosity of 10-12 percent, a bulk volume water of only 0.05-0.07, and a water saturation between 40-60 percent. A producing dolomite reservoir is somewhat unusual within the Cowley facies, but finding dolomite within the facies is normal. The relatively low bulk volume water would indicate that the dolomite reservoir has fine crystalline to sucrosic porosity.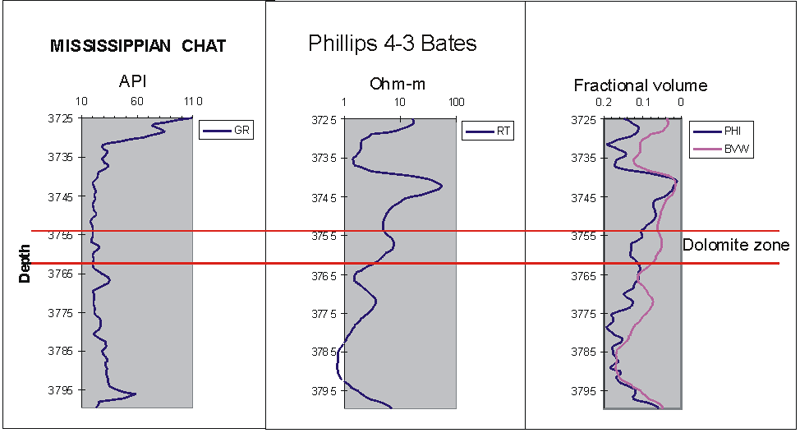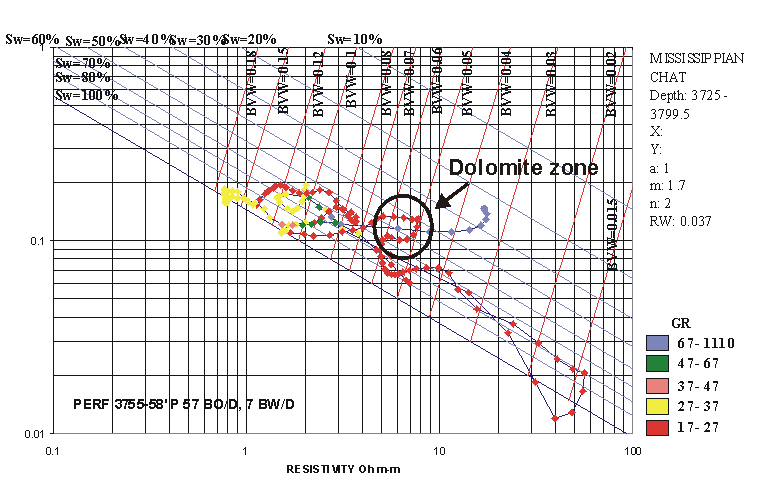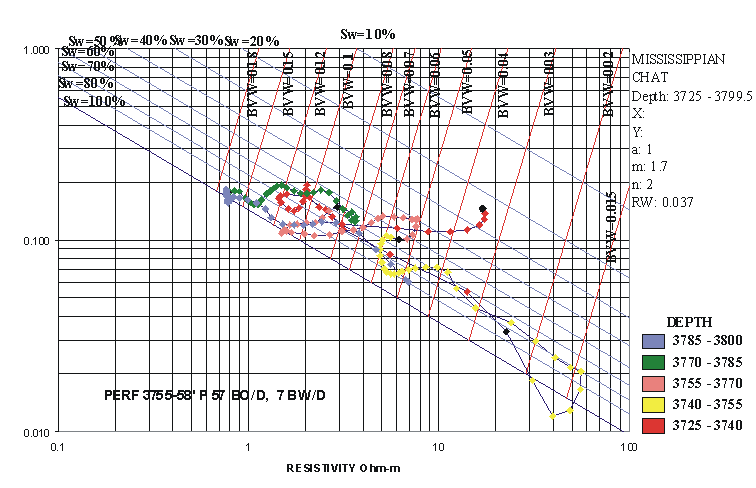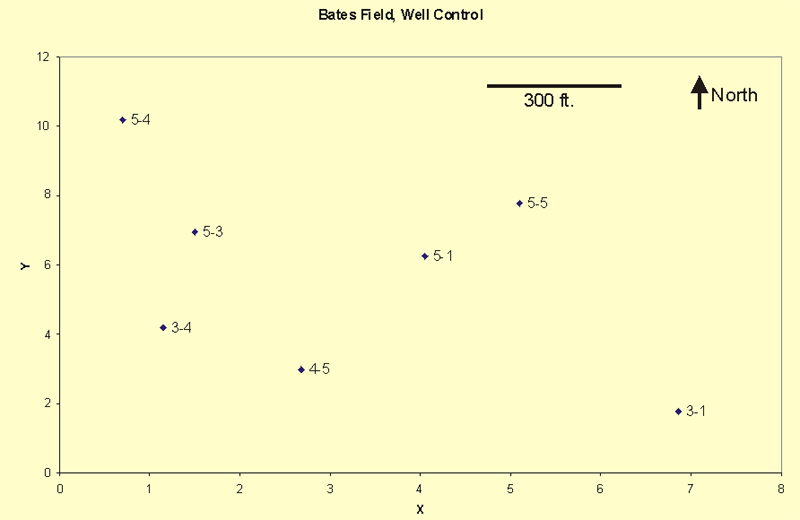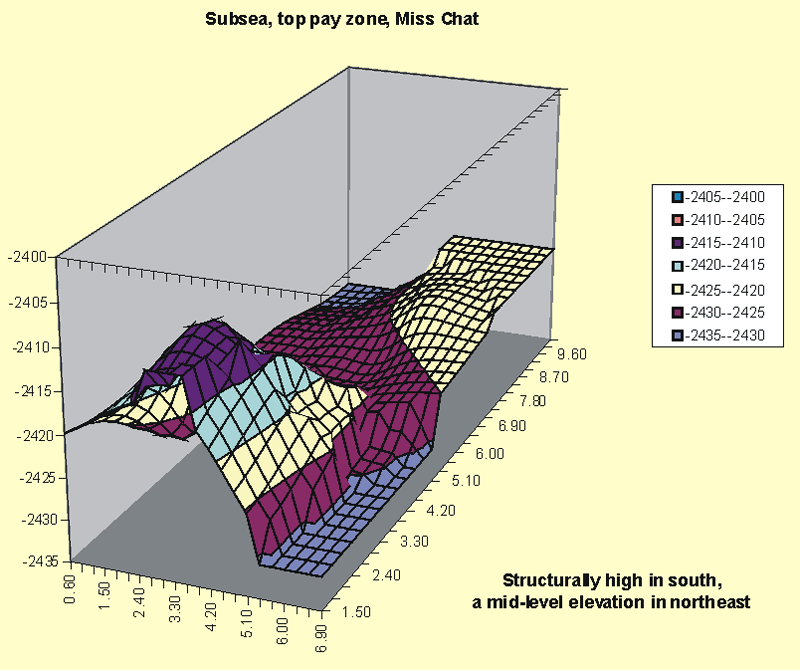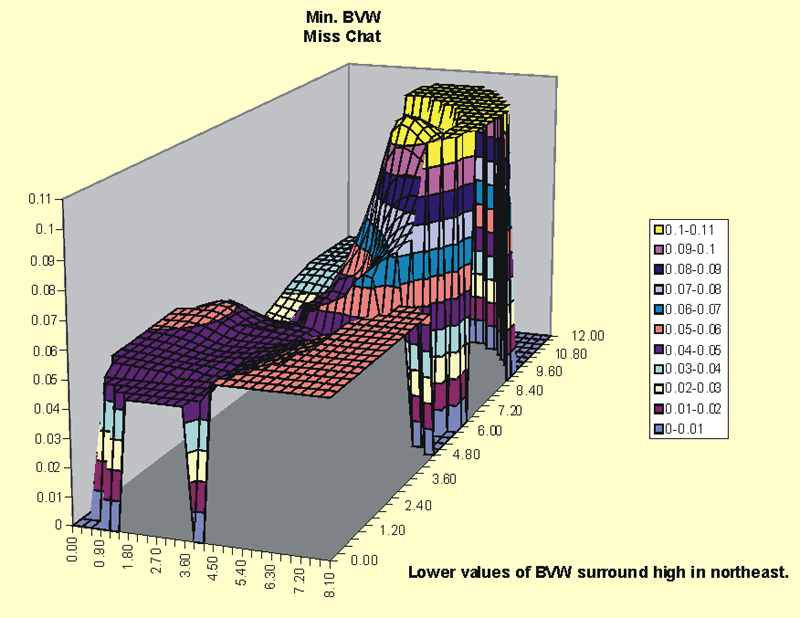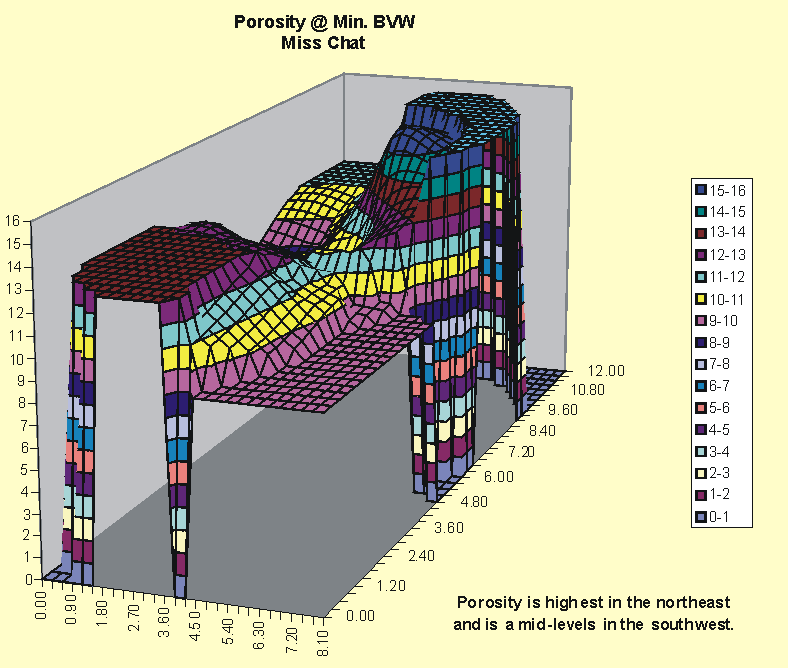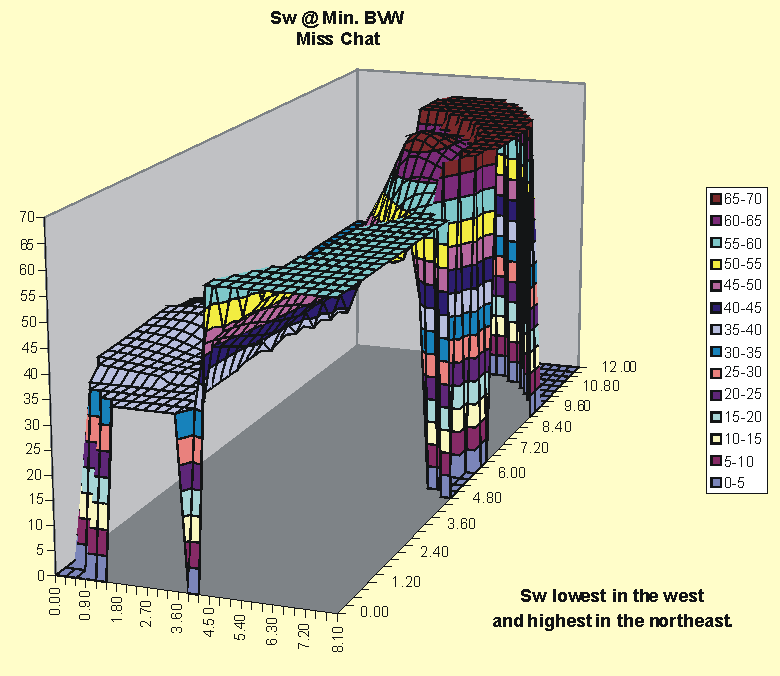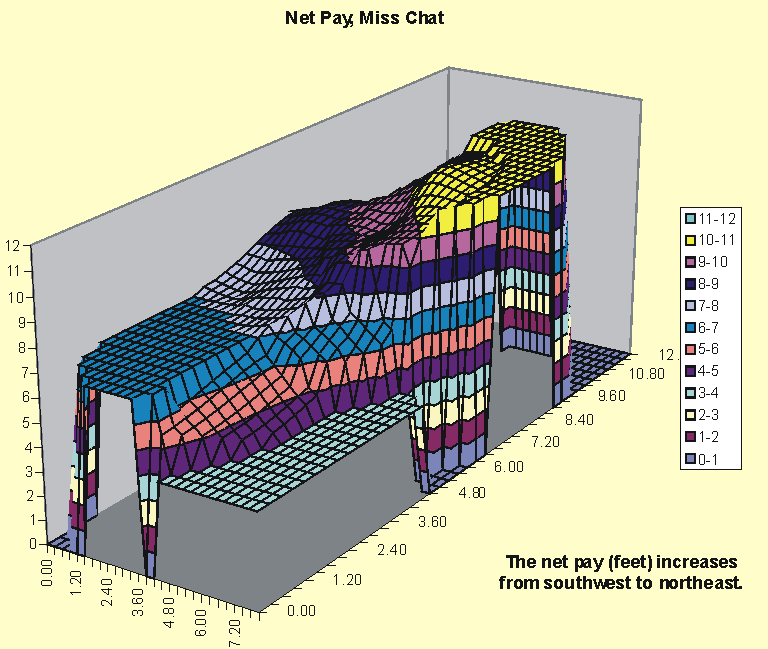 Reservoir maps of dolomite zone based on log analysis -- Note that the Initial potential is highest in two areas corresponding with areas of lowest BVW (bulk water volume = Sw x porosity).
Bates Field
Small reservoir classified as a chat field located on the flanks of a southwesterly plunging anticline in the Sedgwick Basin; Illustrative of the limits of chert reservoir development away from the Central Kansas Uplift
Cowley Formation in this location had limited opportunity for substantial weathering; limited silicification and limited porosity development
Cherty dolomite mudstones in this field are not productive, but sucrosic dolomite within the cherty dolomite mudstone is productive and exhibits permeability up to 60 md
Porosities of 10-20% in the sucrosic dolomite are similar to the surrounding dolomite mudstone; Sucrosic dolomite is similar to the thinner patchy sucrosic dolomite found in the cherty dolomite mudstone facies in the Tjaden 1-A WIW well from Spivey-Grabs Field.
| | |
| --- | --- |
| | |
---
e-mail :
webadmin@kgs.ku.edu
Last updated January 2003
http://www.kgs.ku.edu/PRS/Poster/2002/2002-50/P3-02.html