Stratigraphy
Panoma gas production is from the upper seven marine-continental, carbonate-siliciclastic, fourth-order sedimentary sequences in the Lower Wolfcamp, Council Grove Group. The overlying Hugoton produces from the Upper Wolfcampian Chase.
Council Grove Lithofacies
Shown are eight major lithofacies (L1 – L8) for the Council Grove and idealized depositional model that is a time slice (not intended to show progradation). Eight classes can be broadly lumped into three categories:
Marine rocks having a mud-supported texture (L3-4-5)
Reservoir facies in the marine rocks, those having grain supported textures (L7-8) and dolomite (L6)
Continental redbeds (primarily silts, L1 and L2).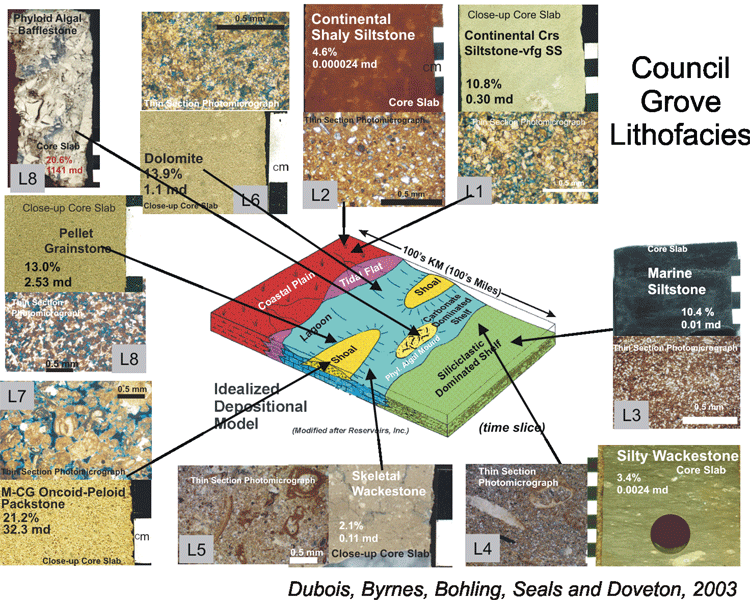 ---
http://www.kgs.ku.edu/PRS/AAPG2005/2005-25/p1-03.html
Last Modified November 2005