Field Update 3: Scheuerman Mammoth Site; July 2, 2014
Excavations have concluded for the season at the Scheuerman mammoth site in Scott County, Kansas. Before the Odyssey team headed back to Lawrence for a well-deserved 4-day break last weekend, they spent some time uncovering, casting, and removing the mandible and thoracic vertebrae of the mammoth (Photos 1-3). This endeavor was not without a few challenges--the crew found themselves, once again, needing to work at a fast pace due to impending rain (Photo 4). In the two 10-day sessions, the site received ~7 in of rain, when on average, Scott County receives ~19 in of rain per year. To prepare for heavy rainfall, the crew secured tarps over the test units to protect the site. Heavy rainfall filled the tests units (Photo 5), which required bailing by hand with buckets. The crew is currently back at it and setting up at the Coffey Site in Pottawatomie County, Kansas, where the weather should be fantastic for the rest of the week! Stay tuned for updates!
Photo 1: Mammoth mandible.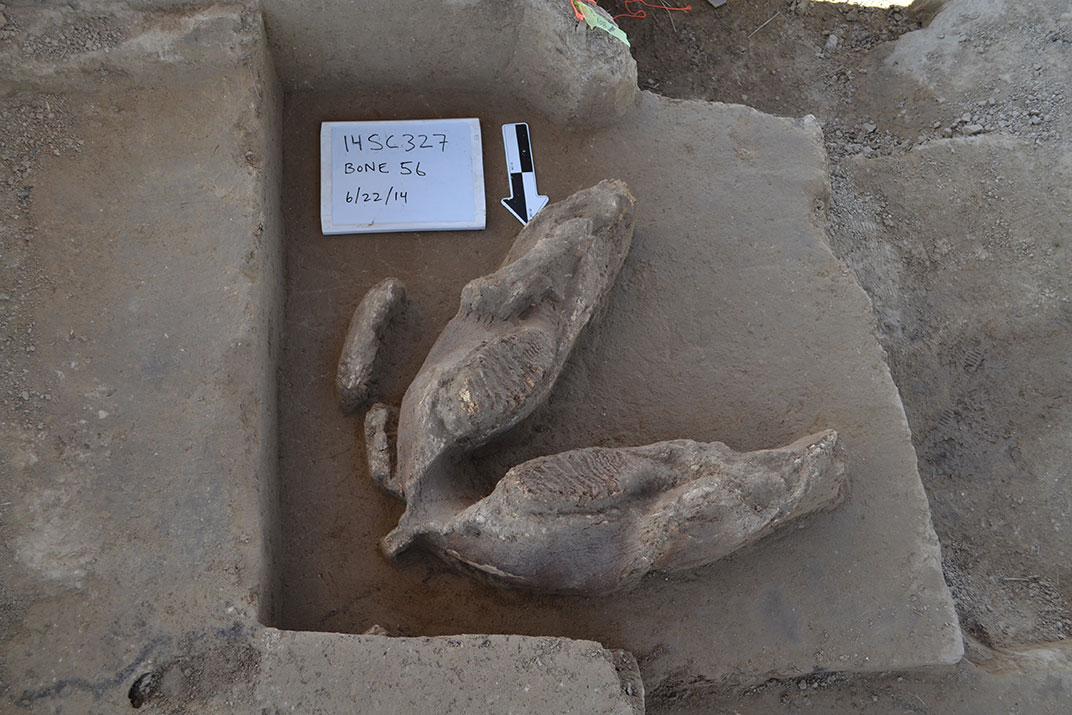 Photo 2: Chris Hord builds a solid frame around the mandible cased in plaster for protection during transport.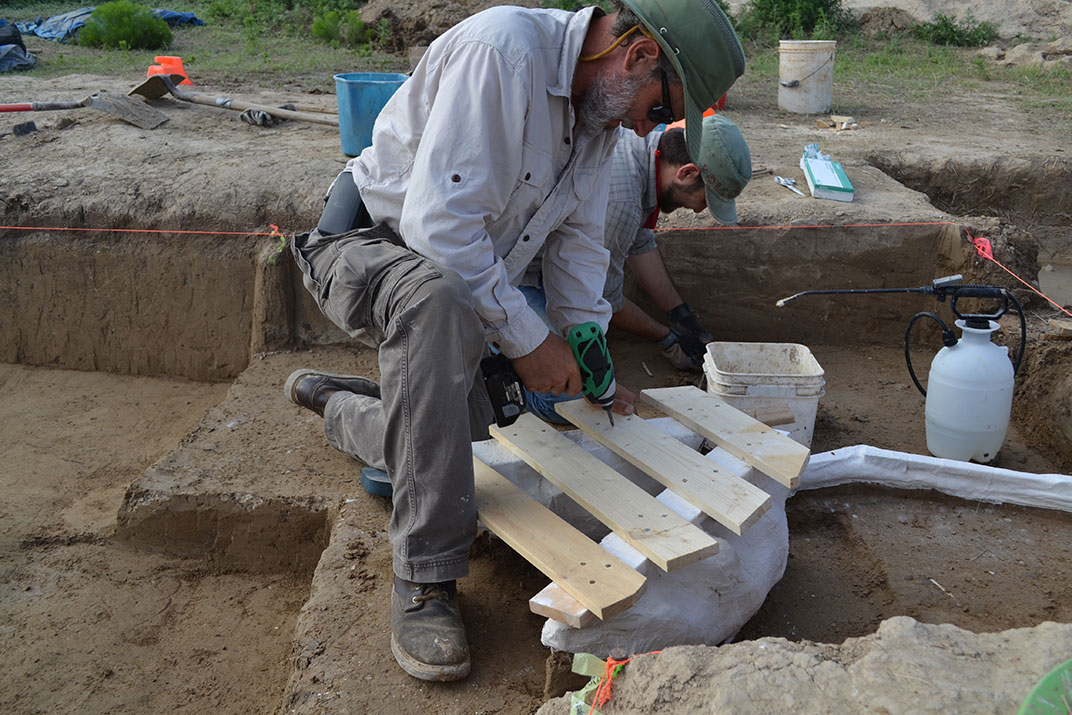 Photo 3: The uncovered mammoth thoracic vertebrae.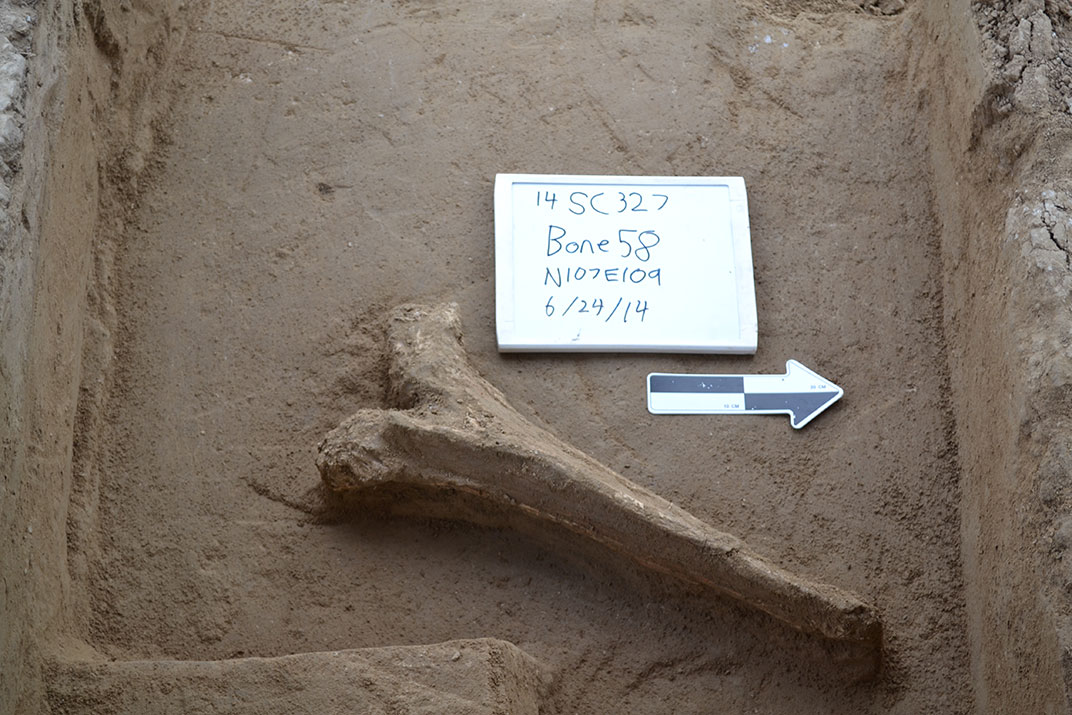 Photo 4: Helen Sangster screens excavated soil, looking for small bones and artifacts, as rain approaches.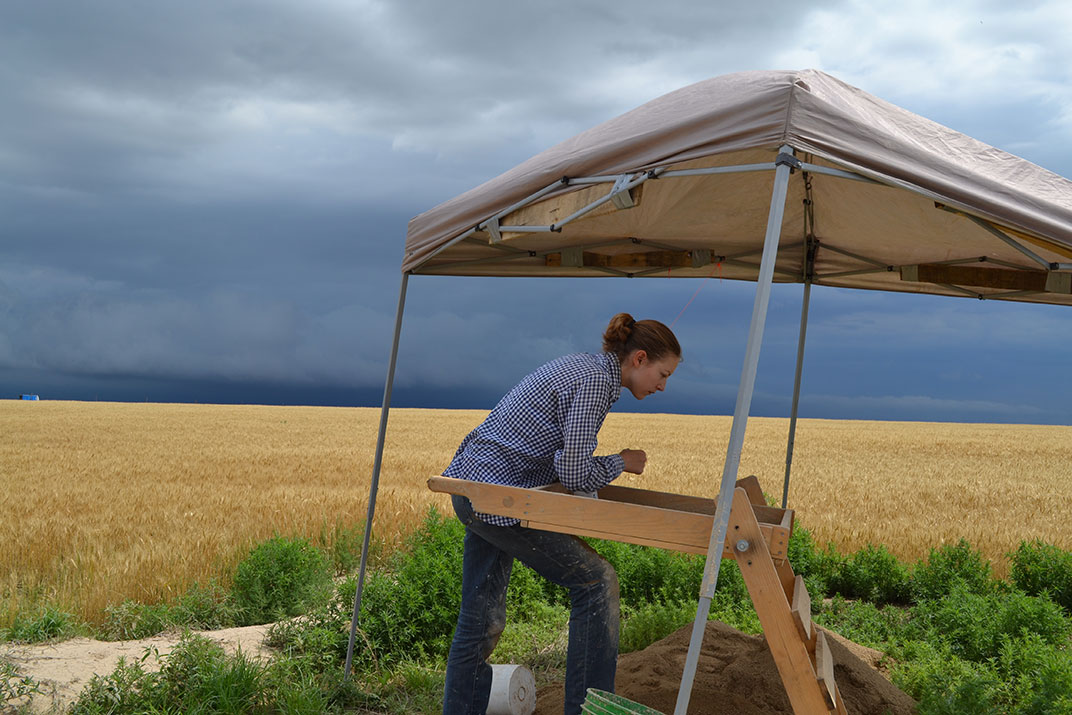 Photo 5: Scheuerman test units full of rainwater.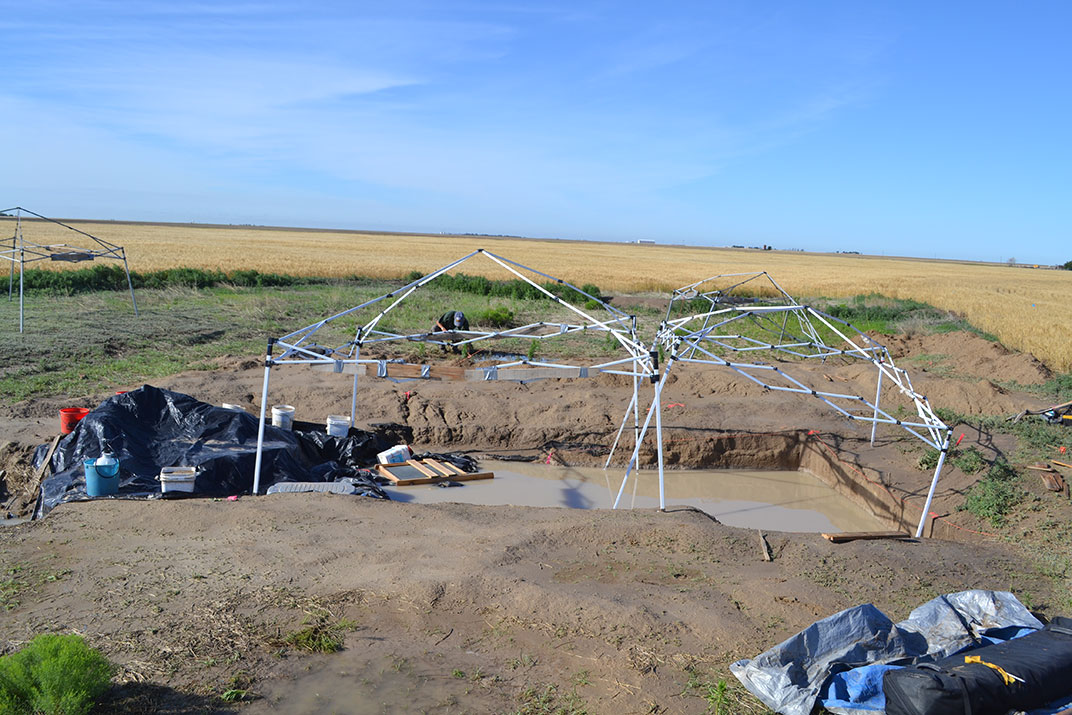 Text by Laura Murphy, Photos by Kale Bruner.