Kansas Geological Survey, Open-file Report 2004-46
Return to main report...
---
Figure 7. Uncorrected (lighter line) and barometrically corrected (heavier line) water-level fluctuations and cumulative rainfall. The corrected water-level series from the upper Dakota Formation, almost 300 m below ground surface, displays earth-tide effects, and nearly instantly responds to surface-rainfall loading events.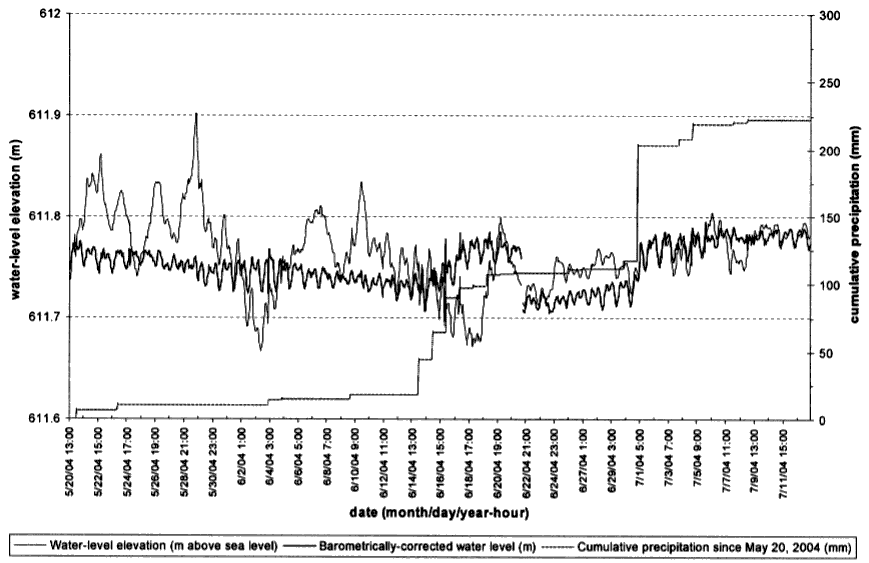 ---
Kansas Geological Survey, Geohydrology
Placed online Jan. 9, 2006
Comments to webadmin@kgs.ku.edu
The URL for this page is http://www.kgs.ku.edu/Hydro/Publications/2004/OFR04_46/fig7.html