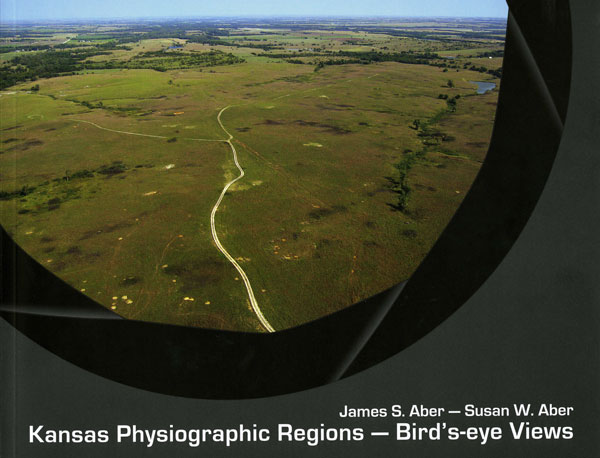 Kansas Physiographic Regions--Bird's-eye Views
by James S. Aber and Susan W. Aber
Educational Series 17
2009
76 pages, 77 full-color photos, maps, and illustrations
11" by 8" landscape pages, $12.00
Packed with rare bird's-eye views of Kansas from border to border, this book features 60 of the authors' aerial photographs taken with a radio-controlled camera attached to a kite or blimp from the unusual distance of 100 to 500 feet off the ground--high above the trees but off limits to aircraft.
The photographs highlight the state's many physiographic regions--distinguishable from each other by differences in geology, landscapes, climate, and vegetation.
Along with the photographs, the book describes the geology and other attributes of the physiographic regions of Kansas, explaining why each region is unique and looks the way it does.
Copies are available from the Kansas Geological Survey, 1930 Constant Ave., Lawrence, KS 66047-3724, 785-864-3965, or pubsales@kgs.ku.edu and at 4150 Monroe Street, Wichita, Kansas, 67209, 316-943-2343. The cost is $12 plus shipping and handling. Inquire about shipping and handling charges and, for Kansas residents, sales tax.