Dr. Rolfe D. Mandel
Dr. Rolfe D. Mandel is Senior Scientist and Executive Director of the Odyssey Geoarchaeology Research Program at the Kansas Geological Survey and University Distinguished Professor of Anthropology at the University of Kansas. He received a B.A. (1975) in Geography from the University of Texas at Austin, an M.A. in Geography (1980) from the University of Kansas, and a Ph.D. (1991) in Quaternary Studies from the University of Kansas. From 1999-2004 Dr. Mandel was Editor-in-Chief of Geoarchaeology: An International Journal, and his work has been published in many books and peer-reviewed journals.
Dr. Mandel was named Director of the Kansas Geological Survey on Aug. 25, 2017.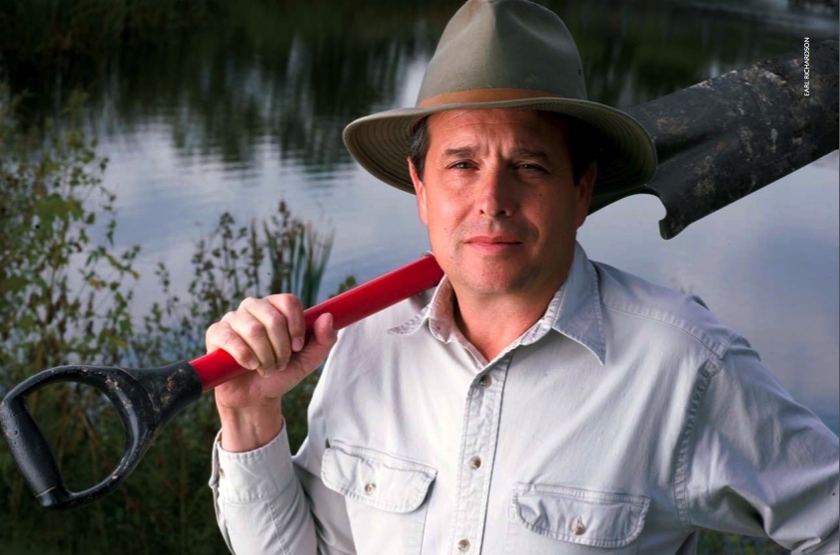 His published works span a wide range of topics including paleopedology, late-Quaternary landscape evolution, isotope geochemistry, and paleoenvironmental reconstruction. He has spent over 30 years working with archaeologists on projects throughout the United States and eastern Mediterranean, focusing on the effects of geologic processes on the archaeological record. During the past 10 years much of his research has involved the use of geoscientific methods to search for the earliest evidence of humans in the Central Great Plains and Midwest. Dr. Mandel founded and chaired the Society for American Archaeology's Geoarchaeology Interest Group (1997-2001), served as Chair of the Geological Society of America's Archaeological Geology Division (1997-1998), and was President of the American Quaternary Association (2009-2010). In 2012 he was appointed Chair of the U.S. National Committee for Quaternary Research/INQUA. Presently he is an Associate Editor for Current Research in the Pleistocene, Geoarchaeology: An International Journal, and the Encyclopedia of Geoarchaeology. He has received many awards and distinctions, including Fellow of the Geological Society of America, the 2011 University of Kansas (KU) Center for Teaching Excellence Award, the KU College of Liberal Arts and Sciences 2009 John C. Wright Graduate Mentor Award, and the 2012 Kansas Board of Regents' Haguchi/Irvin E. Youngberg Research Achievement Award. The Geological Society of America recognized his achievements with two prestigious awards: the George Rapp Award for outstanding contributions to the interdisciplinary field of archaeological geology, and the 2010 Kirk Bryan Award for Excellence.