---
Plate 9--Irrigation and observation wells on the Christopher Sobba farm northwest of Fowler. A, Irrigation well (38) in operation. B, Shelter enclosing automatic water-stage recorder and recording microbargraph in operation at observation well (37), 320 feet north of irrigation well.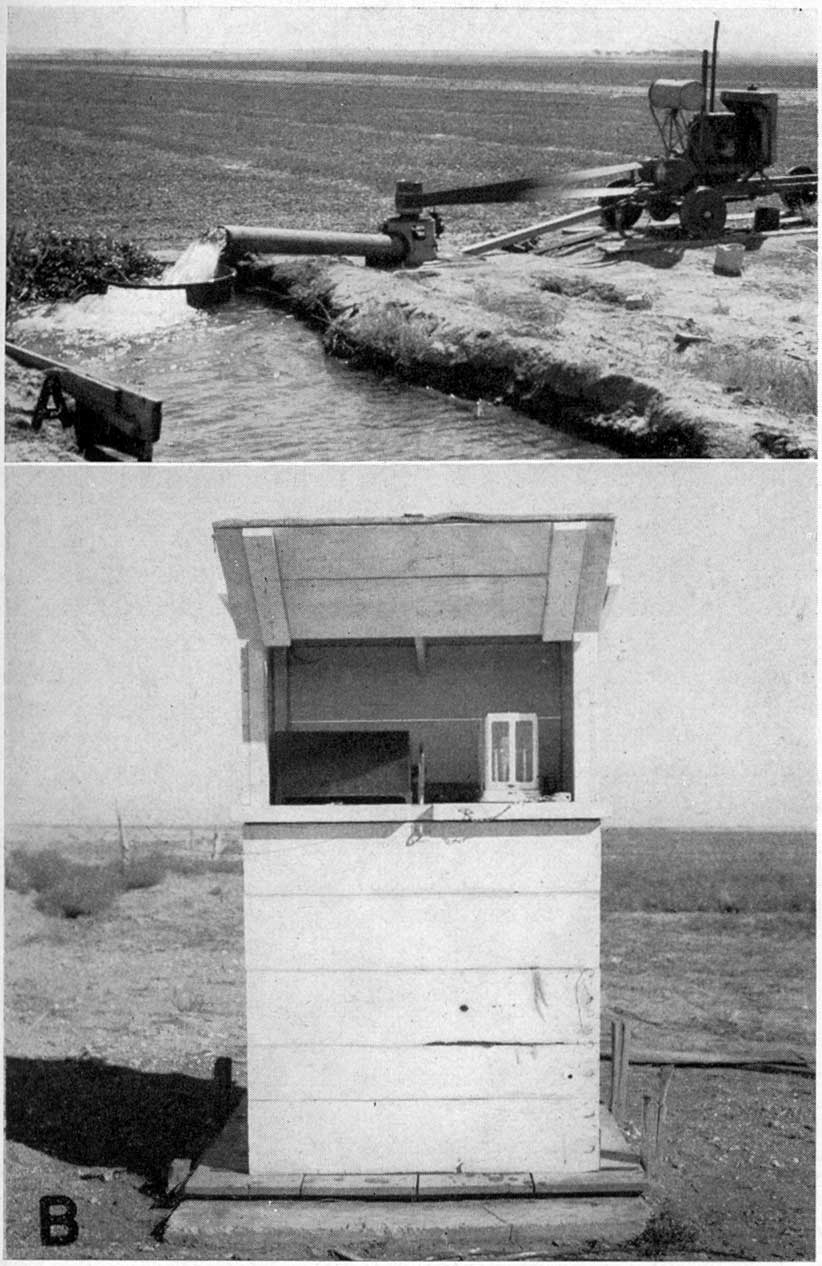 ---
Kansas Geological Survey
, Geologic History of Kansas
Comments to
webadmin@kgs.ku.edu
Web version February 2004. Original publication date Dec. 1942.
URL=http://www.kgs.ku.edu/General/Geology/Meade/plate9.html