---
Plate 7--Flowing wells. A, Well 181 on the farm of M.L. Leach, NE NE sec. 12, T 31 S., R. 28 W. B, Flowing well (310) produced from test well in Meade County State Park. This well was later plugged. Portable drilling machine in background.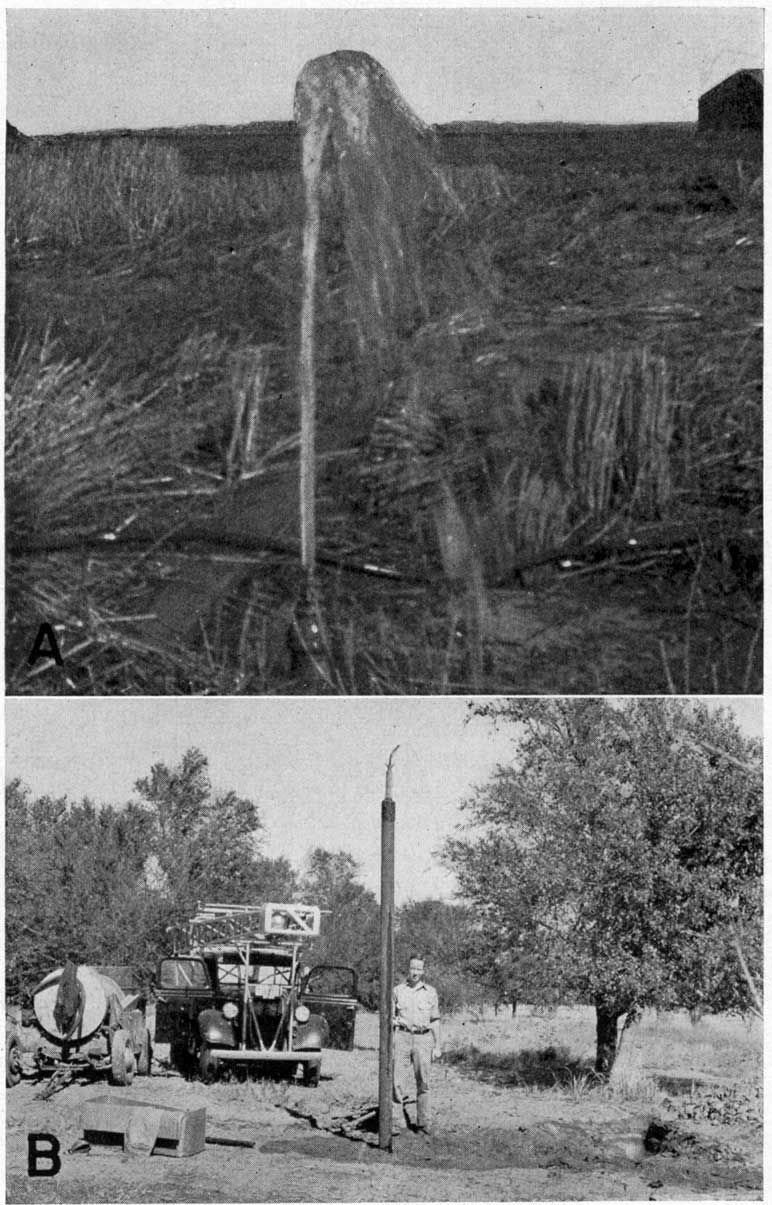 ---
Kansas Geological Survey
, Geologic History of Kansas
Comments to
webadmin@kgs.ku.edu
Web version February 2004. Original publication date Dec. 1942.
URL=http://www.kgs.ku.edu/General/Geology/Meade/plate7.html