---
Plate 4--Sink holes in Meade County. A, Meade "salt sink" as it appeared in 1939 (photograph taken from approximately the same angle as the one shown in plate 3). B, sink near Lakeland, NW sec. 30, T. 34 S., R. 26 W. (photograph taken August 1940).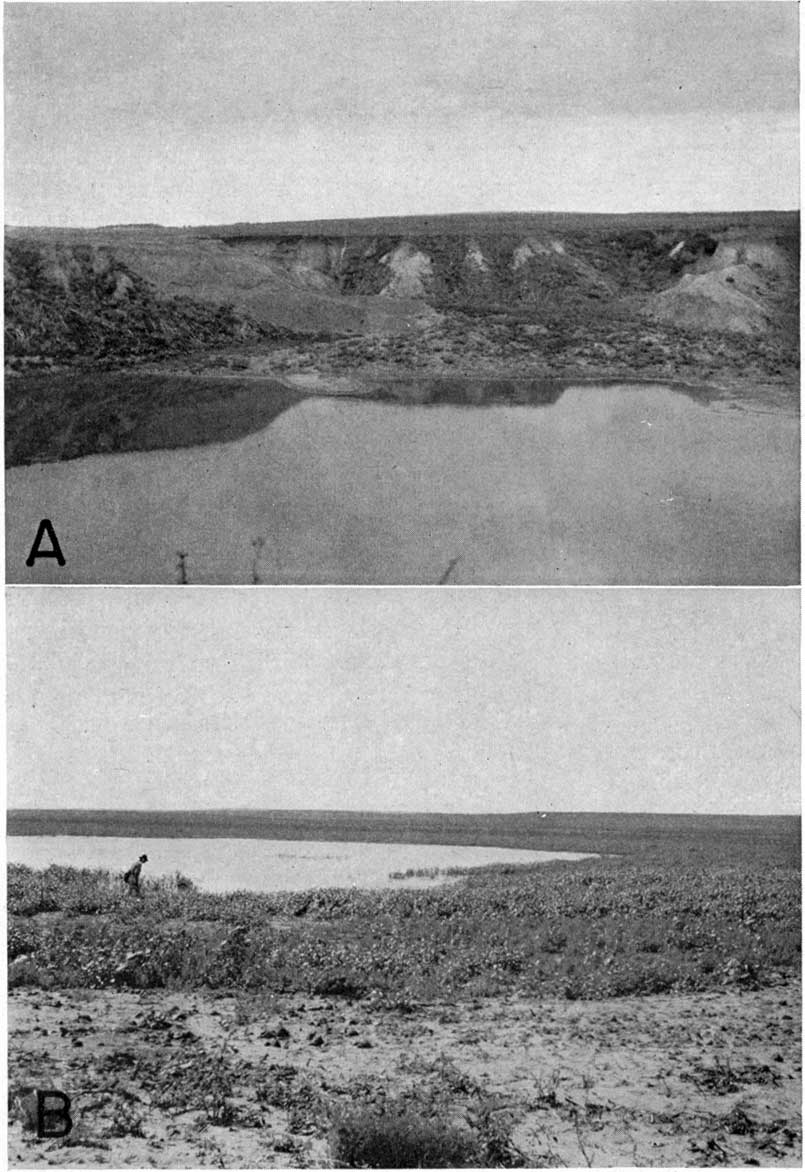 ---
Kansas Geological Survey
, Geologic History of Kansas
Comments to
webadmin@kgs.ku.edu
Web version February 2004. Original publication date Dec. 1942.
URL=http://www.kgs.ku.edu/General/Geology/Meade/plate4.html