Paleogeomorphology of the Sub-Pennsylvanian Unconformity of the Arbuckle Group (Cambrian-Lower Ordovician)


Kansas Geological Survey
Open-file Report 2001-55

Regional Structure

Interpreted lineaments from Gravity and Magnetics maps highlight some of the basement structure in the area. The midcontinent rift system is a north-northeast-south-southwest trending fault zone. The northwest-southeast trending faults along the Central Kansas uplift appear to be offset structures of the midcontinent rift (Baars and Watney, 1991). Stratigraphic relationships suggest reactivations of these zones of basement weaknesses throughout the Paleozoic. These trends are evident at many different scales on the Pre-Pennsylvanian Arbuckle erosional surface, from the orientation of the main drainage across the Central Kansas uplift to the major axis of individual
dolines.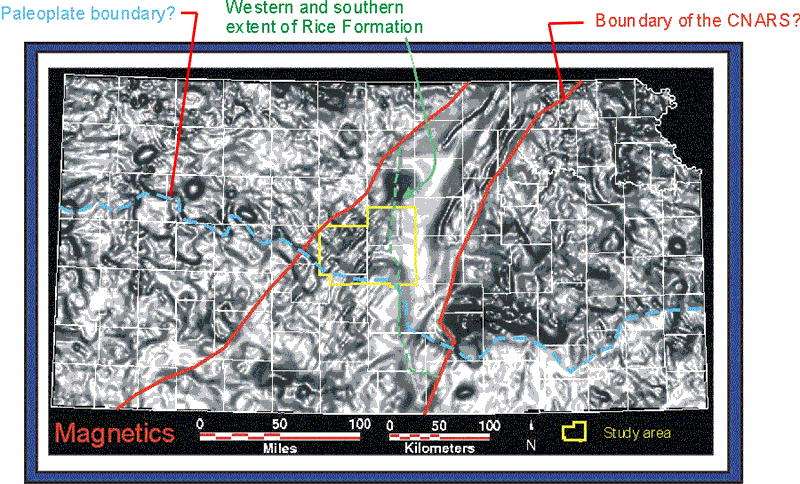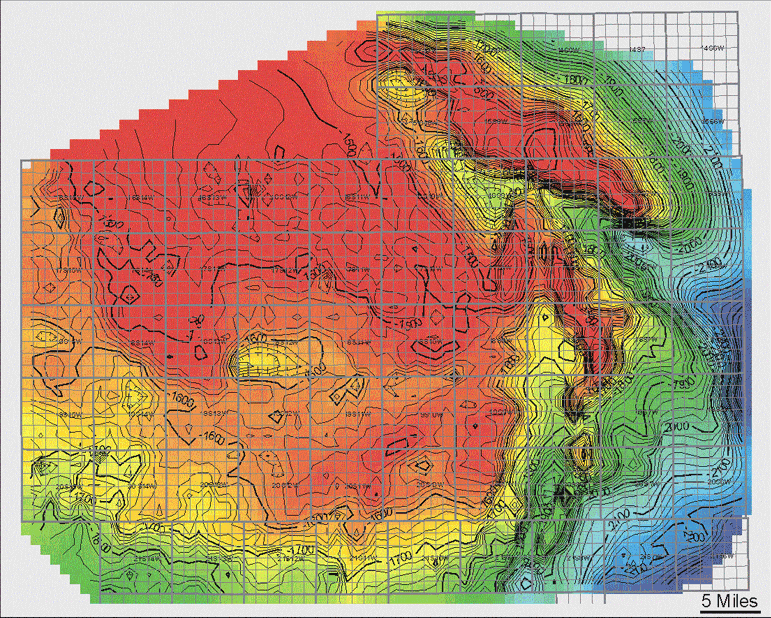 Arbuckle Structure
Contour Interval: 20 Feet
| | |
| --- | --- |
| | |
---
e-mail : webadmin@kgs.ku.edu
Last updated January 2002
http://www.kgs.ku.edu/PRS/publication/OFR2001-55/P1-06.html