Launching GEMINI
Opening browser dialog. User clicks on <Log on to GEMINI> button to begin a session. Browser can be used to negotiate GEMINI or examine reports and developments in GEMINI.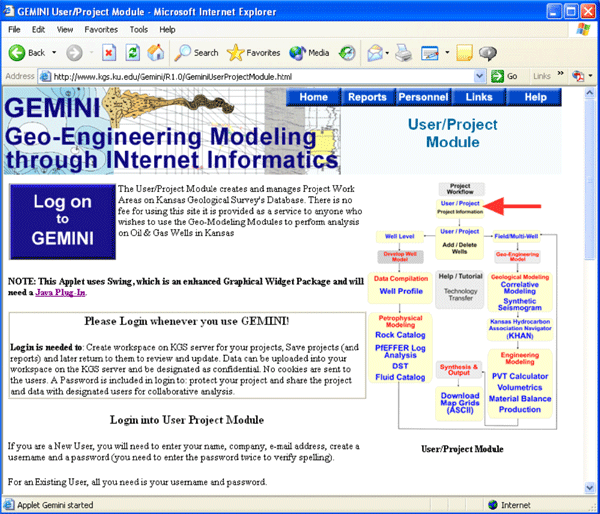 Applet dialog for user to choose particular module. Module are organized by well level analyses, field level analyses, and catalog and calculators.
The GEMINI website at http://www.kgs.ku.edu/Gemini/index.html provides the entry point for users.
---
http://www.kgs.ku.edu/PRS/publication/2004/AAPG/GEMINI/p1-05.html
Last Modified August 2004