Extracting Lithofacies from Digital Well Logs Using Artificial Intelligence, Panoma (Council Grove) Field, Hugoton Embayment, Southwest Kansas

Kansas Geological Survey
Open-file Report 2003-68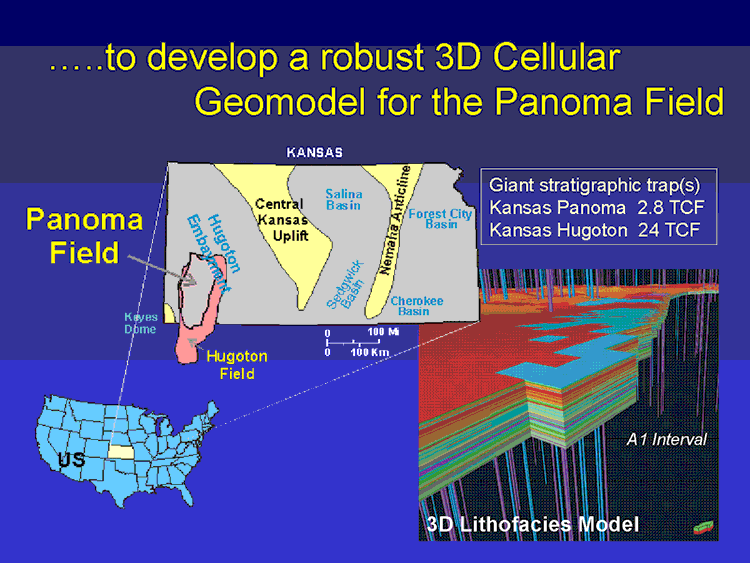 The nearly 3 TCF Panoma underlies the 24 TCF Hugoton Field, that, when combined, make the largest gas-producing area in North America. There has been no comprehensive field study for the Panoma Field
Anticipated outcomes of the collaborative project are tools for uses listed:
Improved field management
Evaluation of potential for "stranded" gas in low resistivity tight reservoirs
Characterization of possible communication of the Panoma with the overlying Hugoton.
Reservoir management benefits could include the following:
Exploitation of under-produced regions through infill and replacement wells
Identification of wells that are candidates for additional fracture stimulation
Identification and testing potentially productive intervals that have been bypassed.
Note: For brevity, the term facies has been used interchangeably with lithofacies throughout the slides.
---
e-mail : webadmin@kgs.ku.edu
Last updated January 2004
http://www.kgs.ku.edu/PRS/publication/2003/ofr2003-68/slide2.html