Extracting Lithofacies from Digital Well Logs Using Artificial Intelligence, Panoma (Council Grove) Field, Hugoton Embayment, Southwest Kansas

Kansas Geological Survey
Open-file Report 2003-68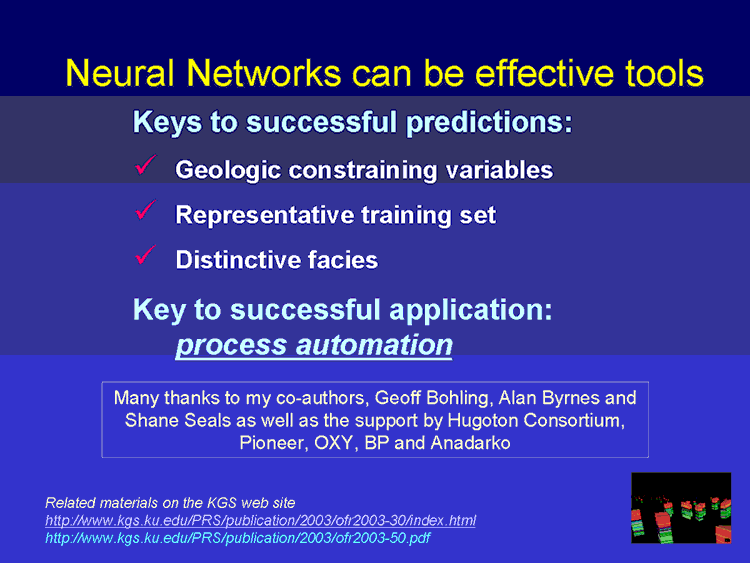 Keys to successful predictions include having 1) effective geologic constraining variables, 2) representative training set and 3) distinctive lithofacies and rock properties. Key to successful application is process automation.
Many thanks to my co-authors, Geoff Bohling, Alan Byrnes and Shane Seals as well as for the support by Hugoton Consortium members, Pioneer, OXY, BP and Anadarko.
---
e-mail : webadmin@kgs.ku.edu
Last updated January 2004
http://www.kgs.ku.edu/PRS/publication/2003/ofr2003-68/slide18.html