The Role of Moldic Porosity in Paleozoic Kansas Reservoirs and the Association of Original Depositional Facies and Early Diagenesis With Reservoir Properties


Kansas Geological Survey
Open-file Report 2003-32
Cambro-Ordovician Arbuckle Group
Arbuckle Production
Arbuckle Group reservoirs have produced over 2.3 BBO with most production occurring on the Central Kansas Uplift (figure) and over 85% produced by 21 major fields.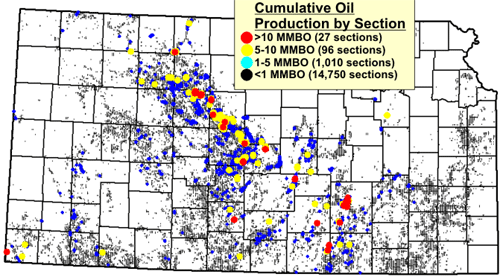 (Byrnes & Gerlach, 1999)
Geologic Setting
Arbuckle strata in Kansas are interpreted to have been deposited on a broad shallow shelf in shallow subtidal to peritidal environments, similar to what is recognized in Arbuckle equivalent strata elsewhere in the Midcontinent. The stratigraphic section consists of up to hundreds of feet of largely dolomitized subtidal to peritidal cyclic carbonates ranging in thickness from one to several tens of feet with karst overprinting in the upper portion as a result of prolonged exposure related to the overlying post-Arbuckle (Sauk-Tippecanoe) unconformity.
Lower Paleozoic Stratigraphy Central Kansas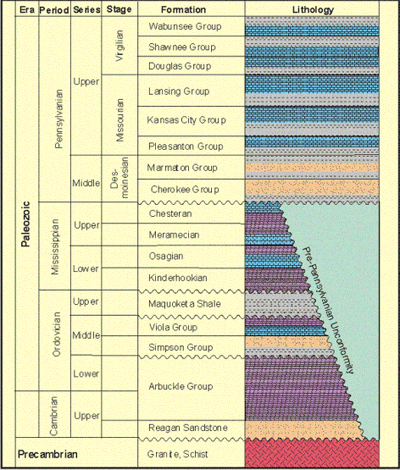 ---
| | |
| --- | --- |
| | |
e-mail : webadmin@kgs.ku.edu
Last updated June 2003
http://www.kgs.ku.edu/PRS/publication/2003/ofr2003-32/P3-01.html