Stratigraphy, Depositional Environments and Coalbed Methane Resources of Cherokee Group Coals (Middle Pennsylvanian)--Southeastern Kansas


Kansas Geological Survey
Open-file Report 2003-28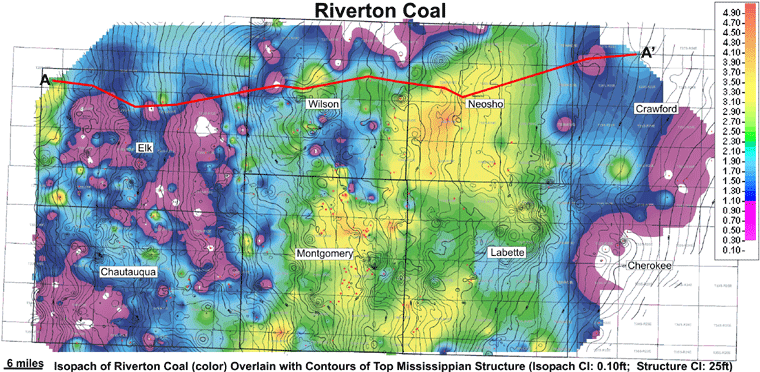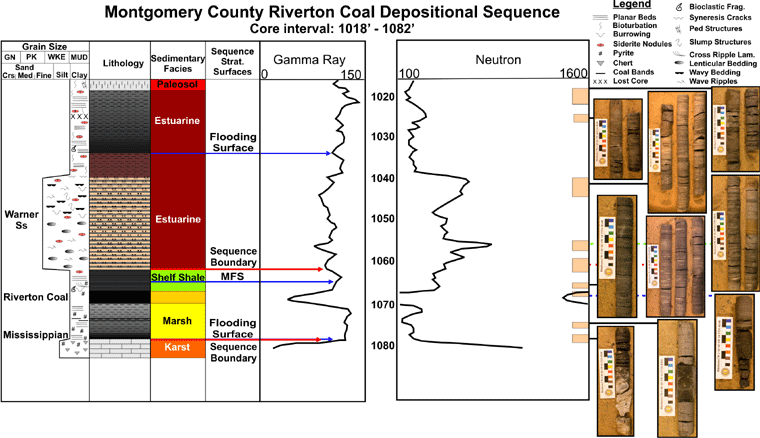 Isopach map (in color scale) overlain with contours of top Mississippian structure. Proximate analysis, volumetrics and the typical depositional sequence of the Riverton coal are based on cores from southeastern Kansas. Note the coal tends to thicken into Mississippian lows and is associated with a marsh environment.
| | |
| --- | --- |
| | |
e-mail : webadmin@kgs.ku.edu
Last updated May 2003
http://www.kgs.ku.edu/PRS/publication/2003/ofr2003-28/P2-01.html