Stratigraphy, Depositional Environments and Coalbed Methane Resources of Cherokee Group Coals (Middle Pennsylvanian)--Southeastern Kansas


Kansas Geological Survey
Open-file Report 2003-28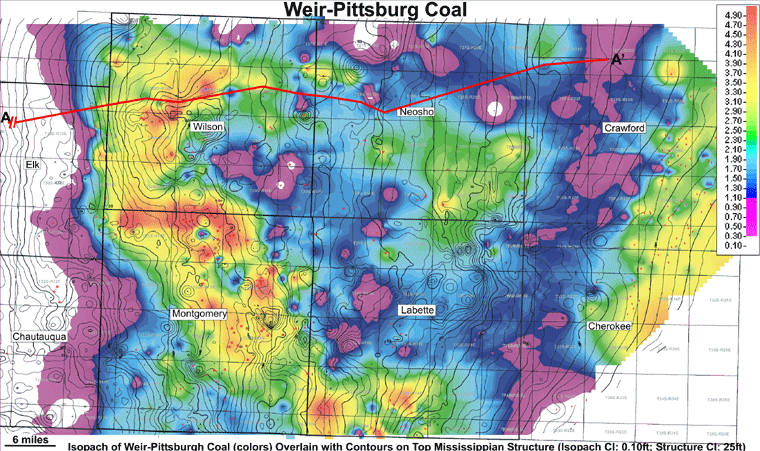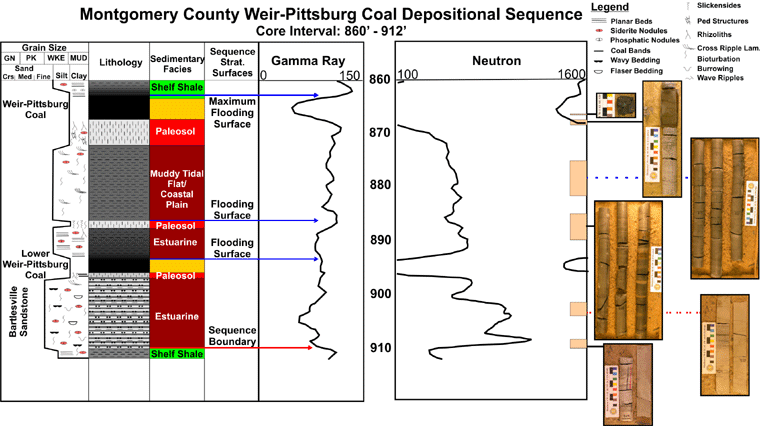 Isopach map (in color scale) overlain with contours of top Mississippian structure. Proximate analysis, volumetrics and the typical depositional sequence of the Weir-Pittsburg coal are based on cores from southeastern Kansas. Note the trend of the Weir-Pittsburg coal follows the strike of the Mississippian structure indicating a possible relationship with the paleo-shoreline. Areal extent, thickness and geometry of the coal indicate a coastal depositional setting.
| | |
| --- | --- |
| | |
e-mail : webadmin@kgs.ku.edu
Last updated May 2003
http://www.kgs.ku.edu/PRS/publication/2003/ofr2003-28/P1-07.html