Kansas Geological Survey, Open-file Report 2001-14
2000 Digital Petroleum Atlas Annual Report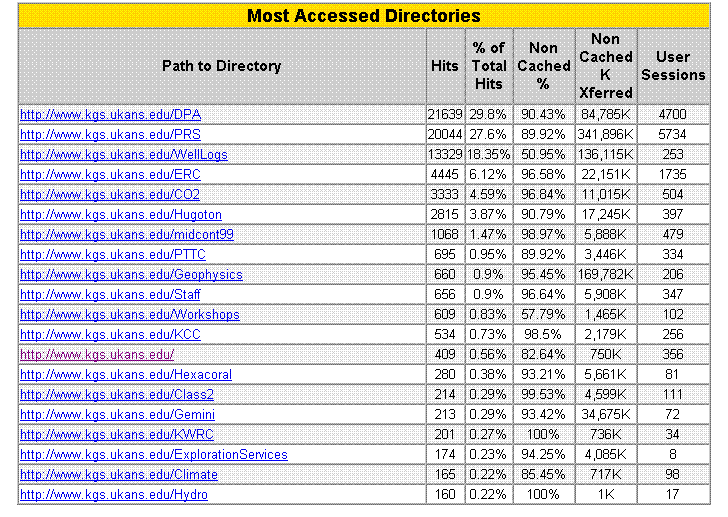 Figure 5. Statistics for December 2000 measure the most accessed directories on the Petroleum Research web server. The DPA is the most accessed directory with 30 percent of the total hits for the site. Complete report for December 2000 is available online at http://www.kgs.ku.edu/usage/2000/dec_wt/DEFAULT.HTM.
---
The URL for this page is http://www.kgs.ku.edu/PRS/publication/2001/ofr14/Figure5.html
Modified May 2001
Comments to webadmin@kgs.ku.edu