Kansas Geological Survey, Current Research in Earth Sciences, Bulletin 252, part 1
Back to Geologic Setting...


Figure 1C--A-A' cross section with Kinderhook and Osagean stratigraphic units defined in cores and electric logs. These units are unconformably overlain by Pennsylvanian strata. Post-depositional regional uplift, subaerial exposure, and differential erosion of the ramp strata at the post-Mississippian unconformity resulted in paleotopographic highs (buried hills). Logs consist of gamma ray (GR) and suites of resistivity and neutron logs (R, N).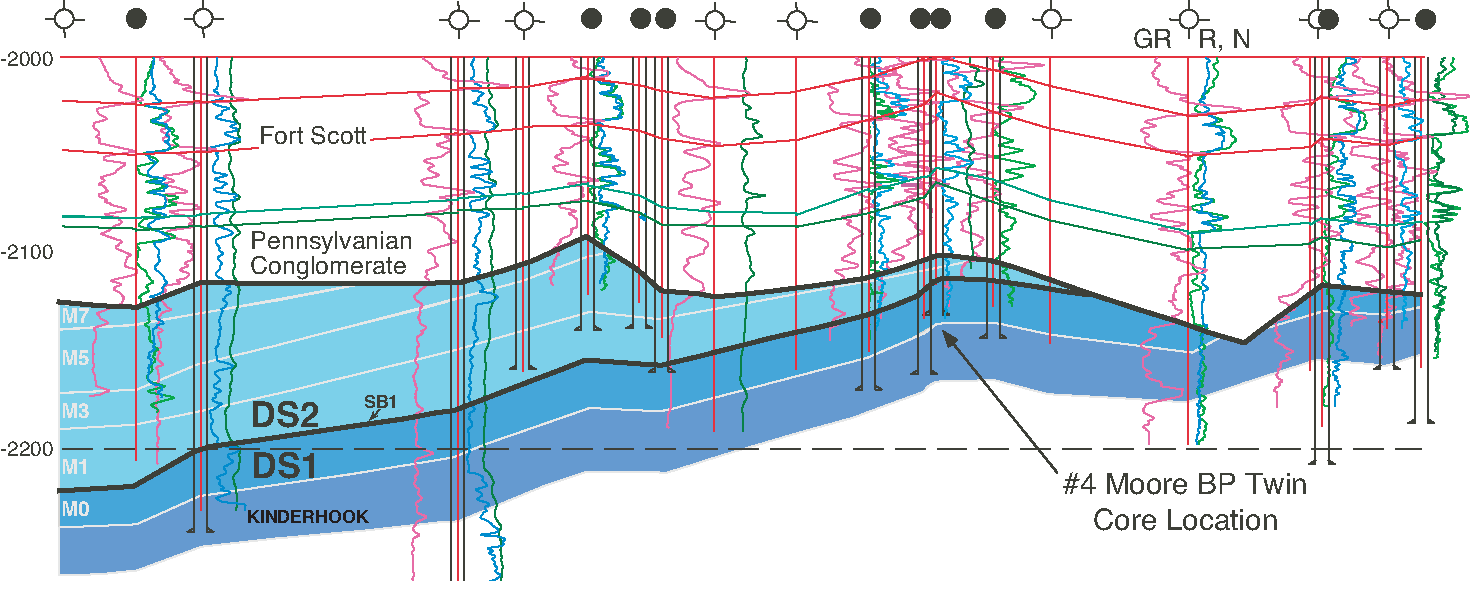 ---
Kansas Geological Survey
Web version July 10, 2006
http://www.kgs.ku.edu/Current/2006/franseen/fig1c.html
email:webadmin@kgs.ku.edu