Physiographic Map--Ozark Plateau
---
Many people still form their opinion of Kansas by watching a Hollywood movie made in 1939. "The Wizard of Oz", which, by the way, was not filmed in Kansas but in a Hollywood studio, depicts Kansas as hot, dry, dusty, flat, and tornado-ridden. The Ozark Plateau region, in the southeast corner of the state, doesn't come close to fitting this image.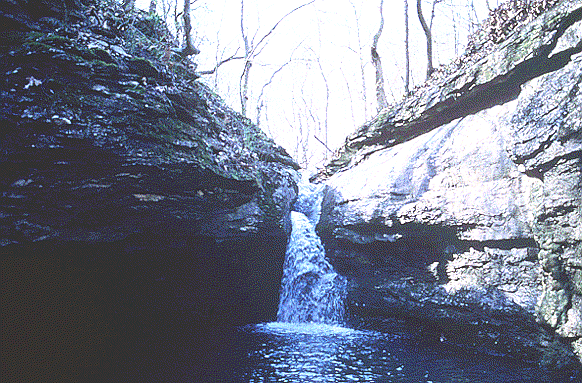 This region of Kansas is the corner of the Ozarks, a hilly and densely forested region that covers a large area in Missouri, Arkansas, Oklahoma, and Kansas. The limestone and flint in this region were formed during the Mississippian Period, 350 million years ago. They are the oldest surface rocks in the state.
Two minerals, lead and zinc, were once mined in this area. Rocks were crushed to get the minerals out. The lead and zinc are no longer mined here, but big piles of crushed rock called "chat" were left behind.
---
Kansas Geological Survey
Updated March 14, 1997
Send comments to webadmin@kgs.ku.edu
The URL for this page is http://www.kgs.ku.edu/Physio/ozark.html