SurfSeis 3.0 Shipping
On July 29, 2010 the Kansas Geological Survey released SurfSeis 3 for purchase. See How to order SurfSeis for ordering instructions. If you have questions, please contact us.
SurfSeis 3 offers
Fundamental and higher mode observation
Inversion using higher modes--greater resolution
Inversion using a priori density information
New menus and friendly dialogs complementing existing interface; smoother operation; faster code
Improved compatibility with other KGS seismic software (i.e., WinSeis, SeisUtil, seismodeler)
Hardware key (USB dongle)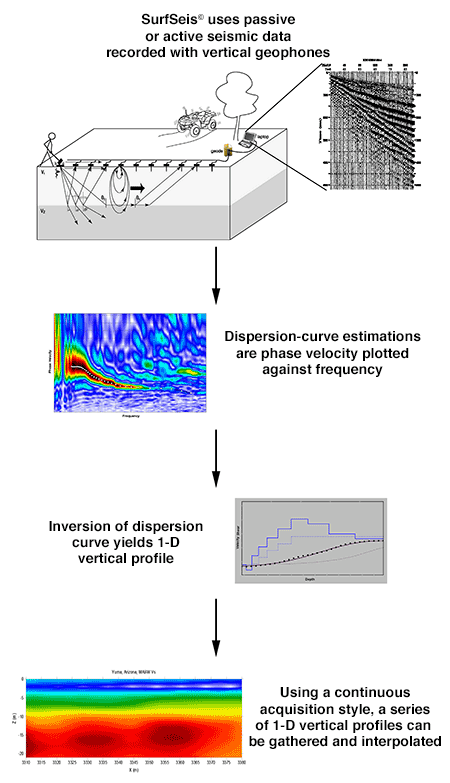 SurfSeis 3 Beta will be distributed with only a $100 fee (due prior to shipping) assessed to cover packaging and the security system (dongle and software). Any applicable shipping and handling charge will be assessed based on your shipping address. As a bonus, during the beta period, the $100 dongle and packaging fee can be applied toward the purchase of a full SurfSeis 3 license.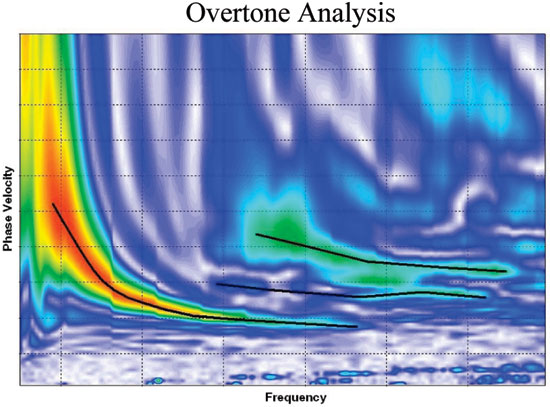 A new SurfSeis 3 license will cost $3750 (plus s/h). Any prior version of SurfSeis (v1 or v2) can be upgraded to SurfSeis 3 for $600 plus a $150 installation fee (security system and support supplies) per license. Contact us for our current pricing structure (full-use, academic, rental, multiple copies).