Kansas Geological Survey
Open-file Report 2003-31
Basic Reservoir Geomodel
Since the thin dolomites do not contain good reservoir rock, an isopach map of the dolomite was utilized to delineate the reservoir boundaries in the north, east and the south side.
Wireline logs were used in cross-sections of the field to correlate the top and thickness of the dolomitic and the chert zones. Figure below shows the top of the dolomite.
Based on differences in properties the reservoir was divided into three intervals (Figures show isopach and porosity distribution).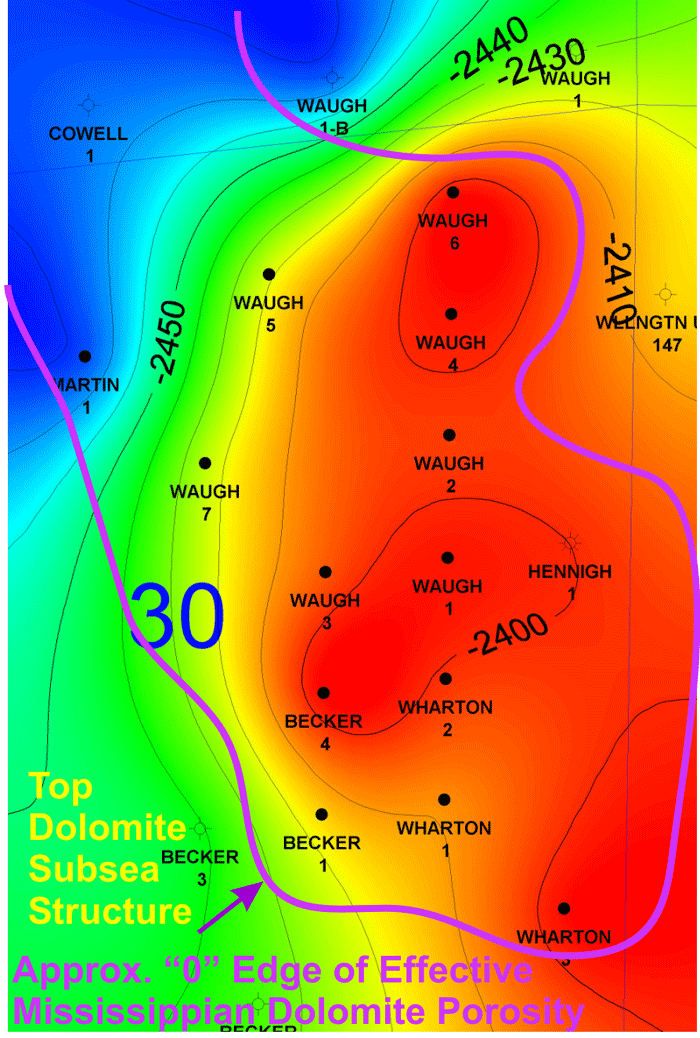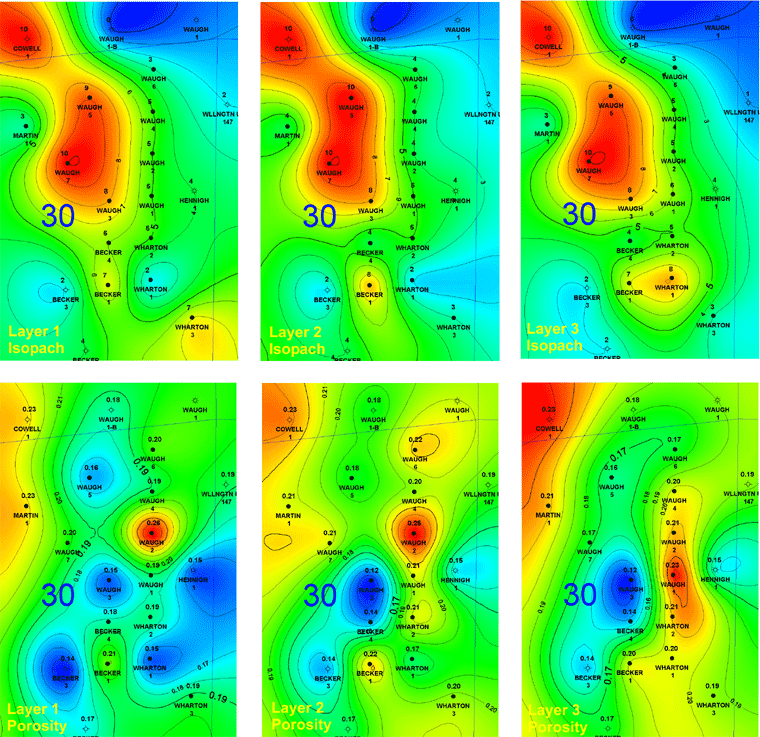 | | |
| --- | --- |
| | |
---
e-mail : webadmin@kgs.ku.edu
Last updated July 2003
http://www.kgs.ku.edu/PRS/publication/2003/ofr2003-31/P1-07.html