Southeast Kansas Coal Geology Field Trips

Kansas Geological Survey
Open-file Report 2002-27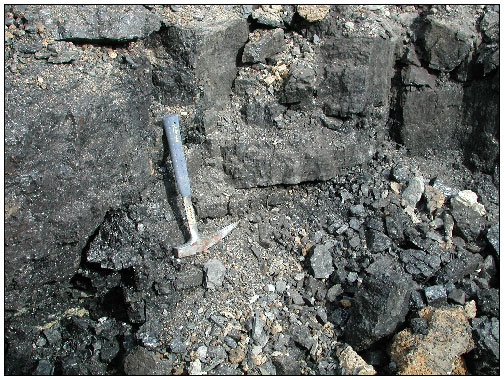 Mineral Coal in the Panther Creek Mine with face and butt cleats. Mineral Coal is approximately 45 inches thick in this location. Next picture is a close-up of same coal.

---
View of looking northeast at coal pit of the Panther Creek Mine. Image shows the fine-grained sandstone ridges overlying the laminated siltstone. Ridges are in turn overlain by shale and coals in the lows. Rooting was noted below coals.
---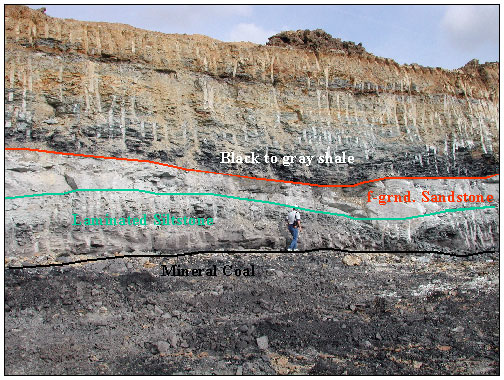 View of north wall of coal pit at Panther Creek Mine showing laminated siltstone up to Dave Newell's shoulder and sandstone continuing above his head. Sandstone appears to have a ridge and swale structure. The sandstone is overlain by black to gray shale grading up into siltstone.
---
e-mail : webadmin@kgs.ku.edu
Last updated June 2002
http://www.kgs.ku.edu/PRS/publication/2002/ofr27/P1-01.html