Well Header Information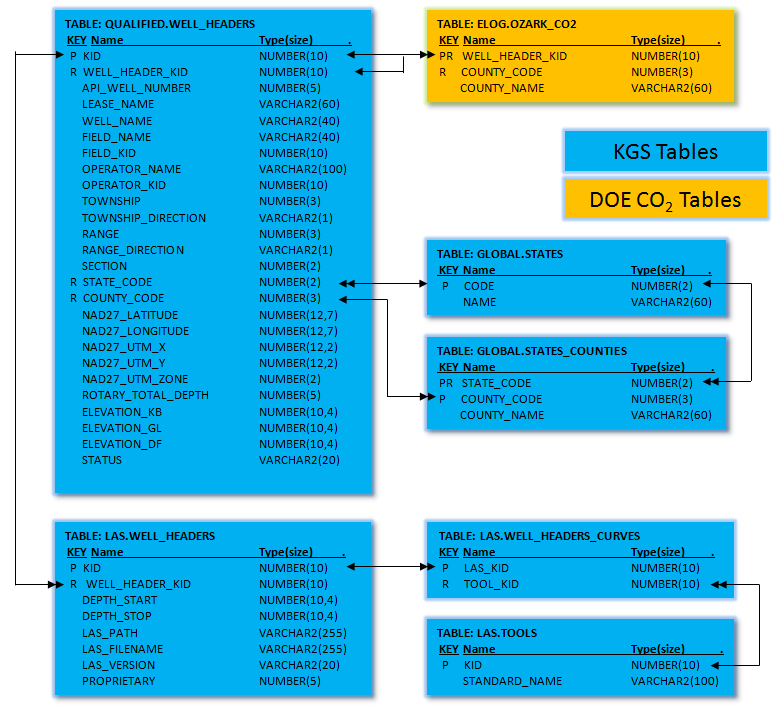 The CO2 Wells DB Table holds minimum information to identify all the wells that are part of the CO2 Project. Only the well header KID column is necessary to retrieve the Well Header Information from the KGS Qualified Well Headers DB Table.
---
Well Tops Data

The CO2 Tops DB Table is the primary table for holding the well tops for each well and the owner of the tops which was identified for each selected well in the CO2 Project. The Zeller Database Table holds the Stratigraphic Units for the Type Log Project & CO2 Project. The CO2 Users Table holds all the Committee members for the CO2 Project that are selecting & evaluating the tops.
---
Final Log ASCII Standard (LAS) 3.0 File Information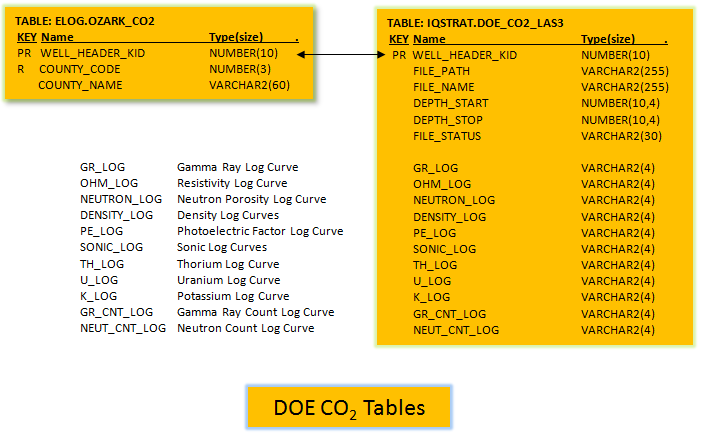 This type Log LAS 3.0 file contains the Log ASCII Standard (LAS) 3.0 File Information for the final files containing the Log Data, Tops Data and the if present the Geologist Report Data. These files are part of the final deliverables for the CO2 Project and are also part of the CO2 Project mapper program to allow the user to build General Cross Sections with these files.
Author: John R. Victorine jvictor@kgs.ku.edu

The URL for this page is http://www.kgs.ku.edu/PRS/Ozark/Summary/DB_Tables.html