News Release, Kansas Geological Survey, October 4, 2019
---
Kansas Geological Survey Scientist Elected President of International Organization
LAWRENCE — Rick Miller, senior scientist at the Kansas Geological Survey, has been elected president of the Society of Exploration Geophysicists (SEG), an international organization that promotes applied geophysical research and education.
Miller's research at the KGS involves developing and using non-invasive, high-resolution seismic methods for exploring rocks in the shallow subsurface — down to about 1,000 feet deep. Near-surface geophysics has many practical applications related to geology, groundwater, oil and gas resources, mining, engineering, archaeology, and environmental hazards.
"Rick's contributions to the science of geophysics are substantial and crucial to the state of Kansas," said KGS Director Rolfe Mandel. "His work at the KGS has led to advances in the investigation of earthquakes, land subsidence, detection of tunnels and subsurface mines, and assessment of dam and levee stability."
While seismic reflection has been used for several decades, readings recorded nearest the surface have been unreliable in the past due to noise interference and the earth's natural variability. Over the past decade, Miller and his colleagues at the KGS have been developing new tools and techniques that overcome limitations of traditional imaging methods.
With the KGS since 1983, Miller heads the KGS Exploration Services section and is also a courtesy associate professor of geology at the University of Kansas. He has co-authored more than 120 journal articles and books on seismic reflection applications and techniques and was principal investigator on 138 research proposals that, collectively, have been awarded $19.3 million.
Miller received the University of Kansas Research Achievement Award in 2008 and the KGS Meriam Research Award five times between 2008 and 2016.
Among his numerous SEG achievements, he served as chair of the Leading Edge journal editorial board and served as the treasurer and chairman for the SEG Global Inc. Board of Directors from 2014 to 2018. He received the SEG Distinguished Achievement Award in 2002 and the Life Membership Award in 2014. In 2012, as a selected SEG Inaugural Near-Surface Honorary Lecturer, Miller presented his research in six U.S. states, Australia, China, Japan, Germany, Switzerland, South Africa, South Korea, Oman, UAE, and Qatar.
Miller's one-year term as president began in September following SEG's 2019 annual meeting in San Antonio, Texas. SEG, a not-for-profit organization established in 1930, has 24,000 members in 125 countries.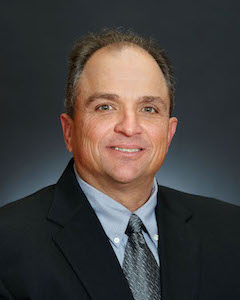 ---
The Kansas Geological Survey is a research and service division of the University of Kansas that studies and provides information on the state's geologic resources and hazards, including groundwater, oil and natural gas, rocks and minerals, and earthquakes. Its main headquarters is in Lawrence, and its Wichita office houses the KGS Well Sample Library.
Story by Cathy Evans, (785) 864-2195.
Kansas Geological Survey, Public Outreach
URL="http://www.kgs.ku.edu/General/News/2019/miller_seg.html"