Directions
The Kansas Wind Energy Conference will be held at the K-State Studen Union, which is just off Anderson Ave., between Midcampus Dr. (one-way into campus) and 17th St. (one way out of campus). Two parking lots lie between the Student Union and Anderson Ave.
Manhattan Area Overview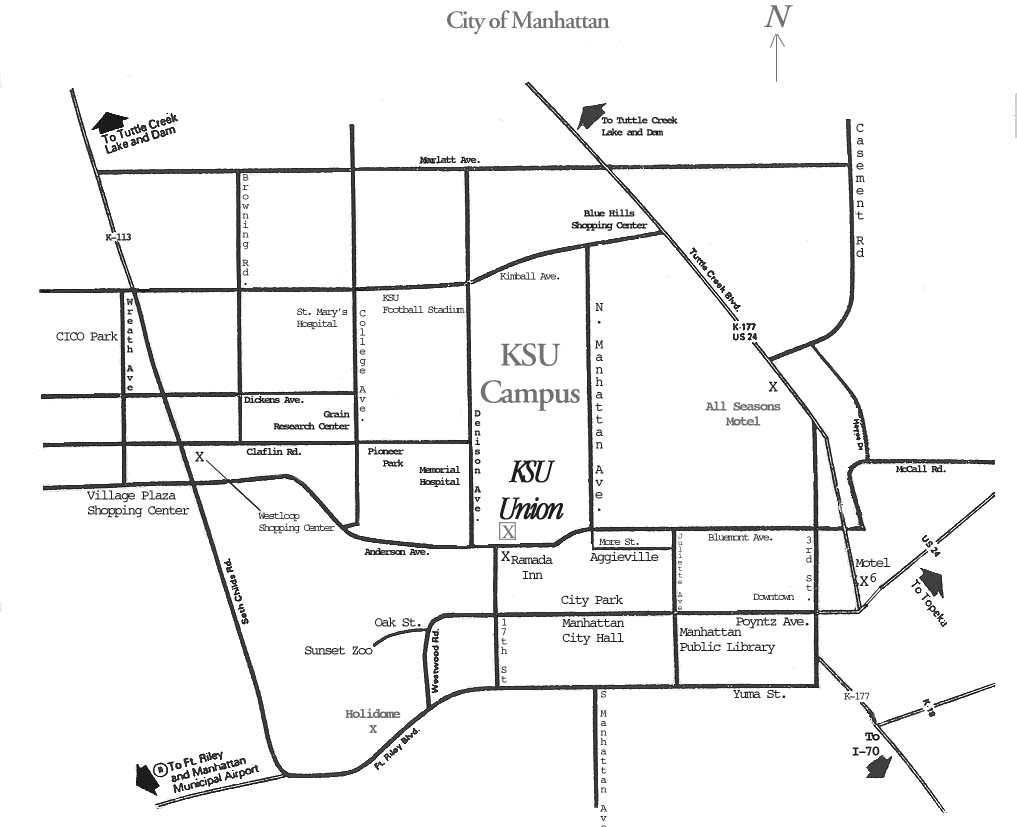 City of Manhattan (To Print: Click on image, set page setup to 60%, print)
Driving Directions
NOTE: these directions are approximate and from random starting points. Ending address is approximate also.
---